Simple, basic and delicious! Make french toast on your skillet or in your air fryer! Either option will give you a delicious and simple meal that is great for breakfast, lunch or dinner.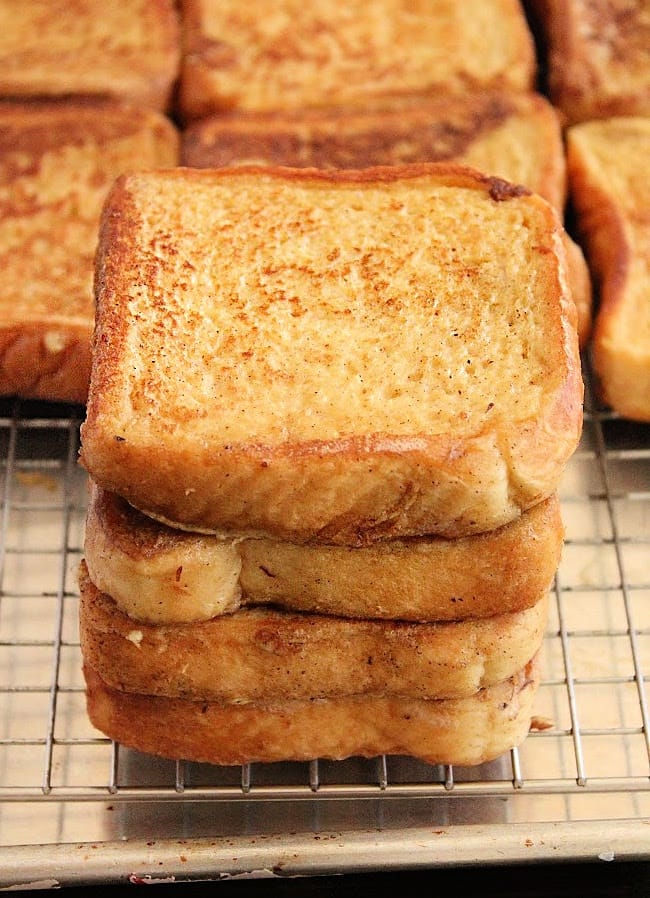 Ingredients Needed:
Eggs
Whipping cream
Vanilla
Ground cinnamon + Ground nutmeg
Sliced bread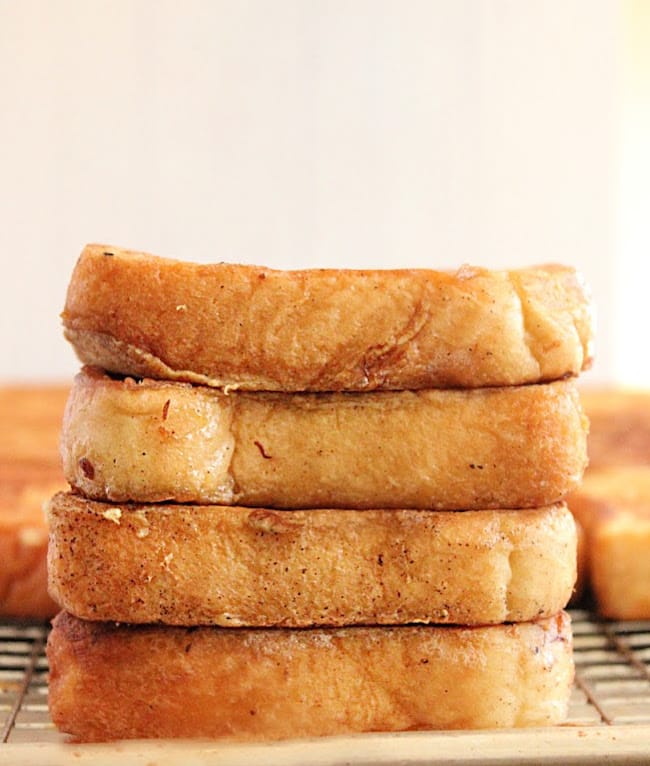 Whipping Cream: None of hand? Simply replace it with your favorite milk. I have used skim, whole milk and even almond milk for this recipe…they all work great.
Bread: For french toast, I think a thicker sliced bread works best. Try and use a Texas toast or brioche. They are thicker and will absorb all that liquid better. Of course, regular sandwich bread will also do the trick.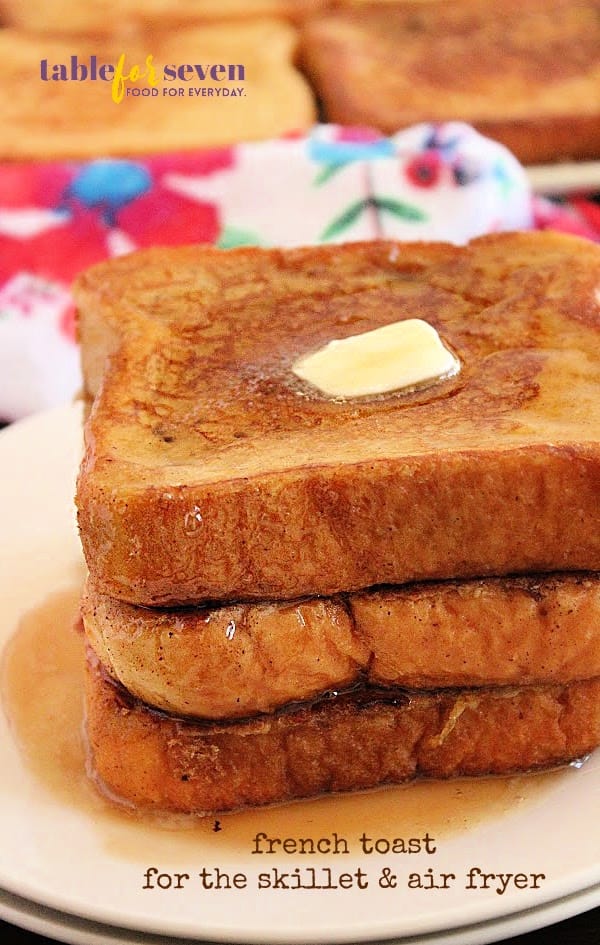 Recipe Notes:
Air Fryer:
Cooking time may vary, depending on your air fryer and thickness of the bread. I recommend starting with just one slice to test. Then, cook the remaining slices as desired.
Do not overcrowd your air fryer basket. Work in batches when adding the slices.
Storage:
Store leftovers in a covered container in the refrigerator.
Can These Be Frozen? Yes. Let french toast cool. Then, store in a freezer safe, covered container or storage bag. When you are ready to eat, reheat a slice in the microwave, toaster or toaster oven.
Serve it With: