This Easy Chocolate Bark requires just TWO ingredients and your imagination! Great for a fun dessert or a homemade gift for the holidays.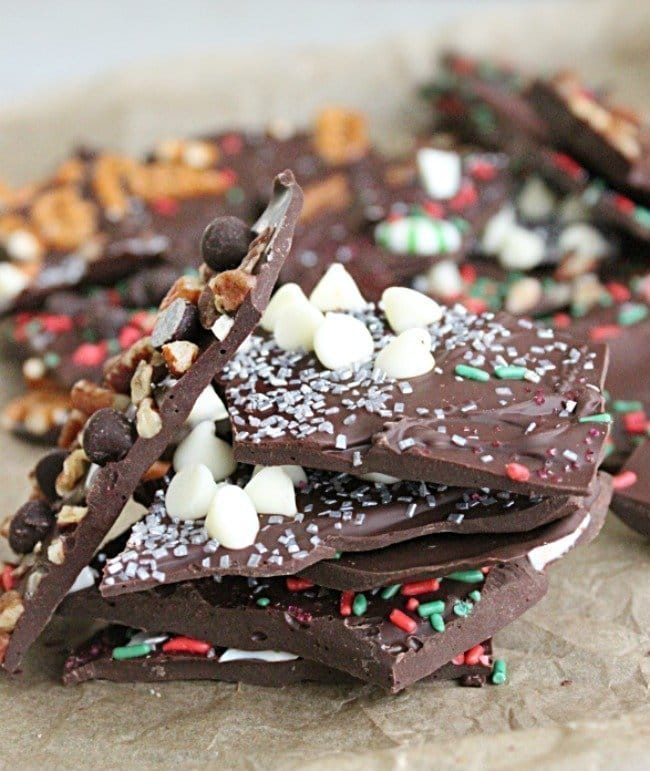 I buy certain grocer items in bulk. For instance, flour, dry pasta, rice, sugar and other pantry stuff.
I also attempt to buy chocolate chips in bulk. But, no matter how much I buy, it's never enough. My youngest is an avid baker and everyone else, is, well, chocolate lovers. They can't resist grabbing a few to satisfy their sweet tooth.
With my recent purchase, I decided to make up this easy bark before the supply ran low. It's easy, delicious and super-duper versatile.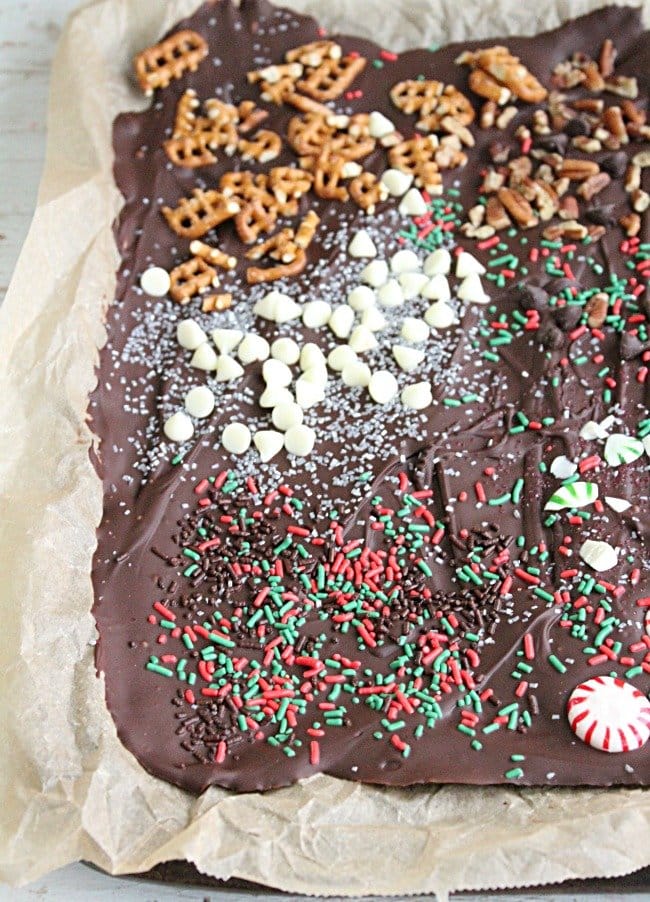 Just Two Main Ingredients are Needed:
Chocolate chips
Butter (you can also use oil or shortening)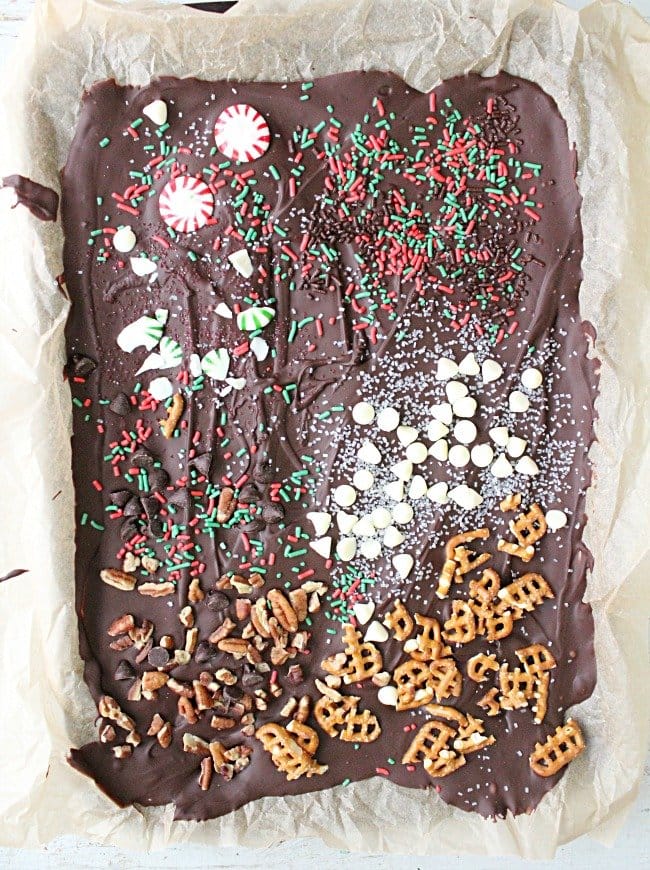 To Make Your Bark: Grab a microwave safe bowl and melt the chocolate chips and butter together until smooth. Important: Do this in 30 second intervals. This will help prevent it from burning.
Next, spread the melted chocolate on to a flat rimmed baking sheet that is line with parchment paper or wax paper. I used a 10 x 15 sheet and it filled it completely.
The best part: Top with whatever toppings you like. A few ideas: sprinkles, nuts, pretzels, cookie bits, coarse sea salt, candy, assorted flavored baking chips…the list is endless!
Once you have topped it off, place the baking sheet in the refrigerator for about 2 hours to set. Then, break up the chocolate into your desired size pieces.
This bark is crazy good and would make a fun homemade holiday gift!
What would you top your bark with?