Moist, tender, flavorful and versatile! It's baked under high heat in a short time period and goes perfectly with anything you are serving.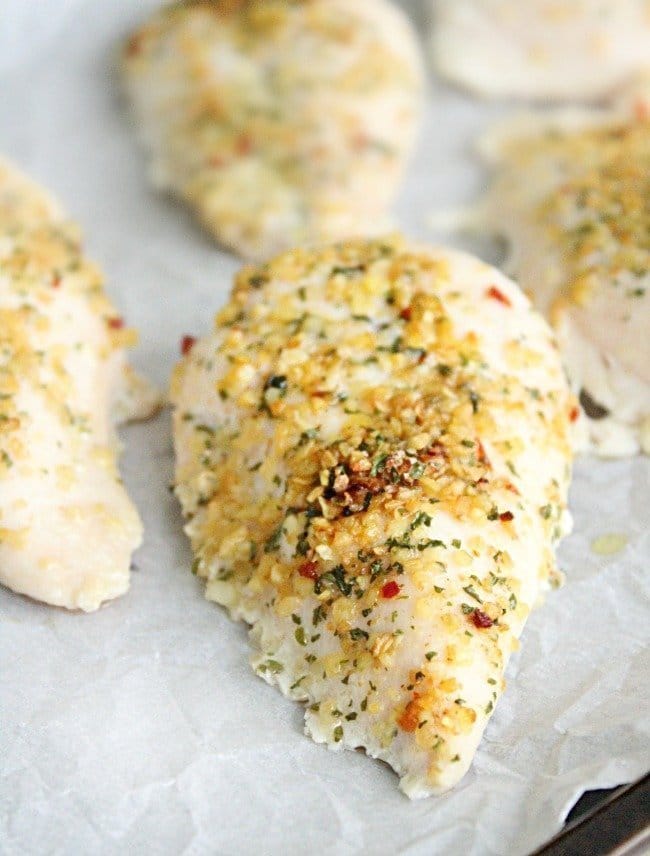 Baked Chicken.
Yes, I'll admit, it's a little boring.
But, it's also ↷
delicious
versatile
quick
easy
Ingredients You Need: Chicken breasts, olive oil and dry seasonings.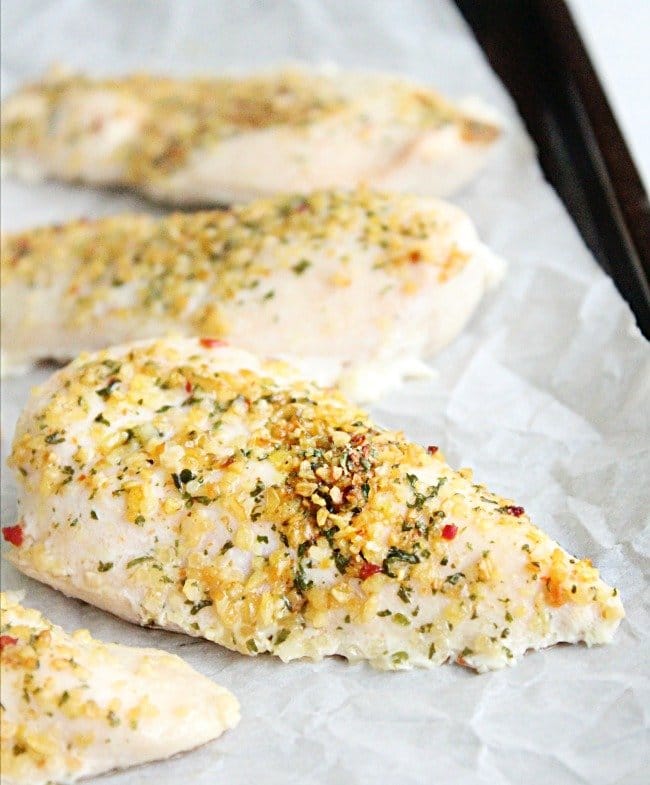 How to Bake Your Chicken Breasts:
Preheat your oven and grease a 8-9 inch baking dish. The size depends on how many breasts you are baking. I baked 6 smaller breasts and was able to fit them in a 9 x 13 dish.
Pat the chicken breasts dry and place in the dish. Be sure they don't overlap each other. Give them a bit of space! Next, brush the tops of with oil and sprinkle with dried seasoning.
Bake for 18-20 minutes. Our chicken were thin and this was plenty of time for them be be done. However, it could take a bit longer, if they are thicker/larger in size. If desired, you can thin the chicken breasts a bit by pounding out with a meat mallet. The internal temperature of the chicken should be at least 165 degrees when it's fulled cooked.
When it's done, remove it from the oven and place a piece of foil over the dish. It doesn't have to be done tightly, just covered loosely. Leave it on for 5 minutes. This helps seal in the juices and gives you some yummy tender chicken.
A note about seasoning:
Seasoning Blend? See the recipe card for the type I like. But, honestly, you can go with your favorite flavors for this, whether it's simple, complex, spicy, salty. That's the beauty of this recipe, you can make it your own very easily!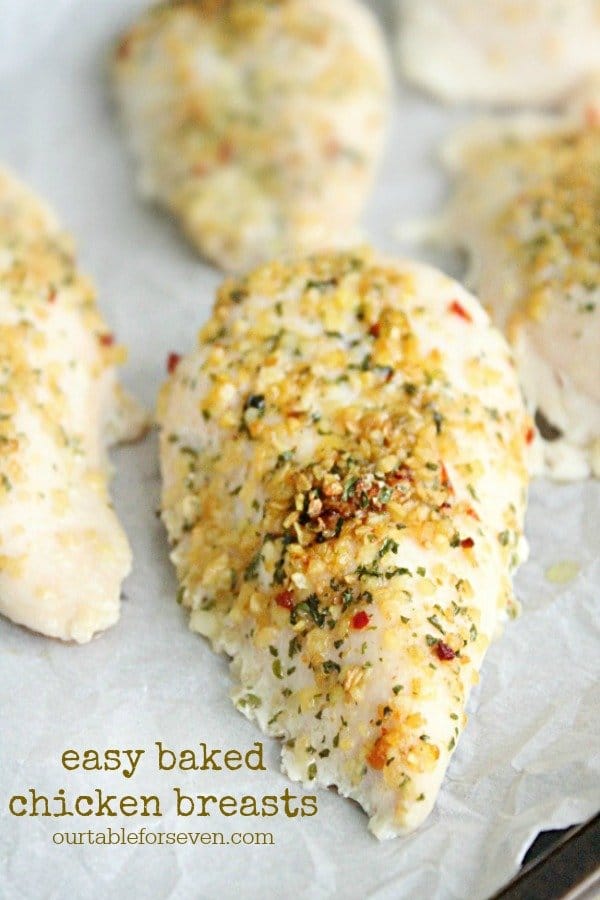 What To Serve With Your Baked Chicken: