Making homemade tortilla chips is really simple. Plus, you only need three ingredients!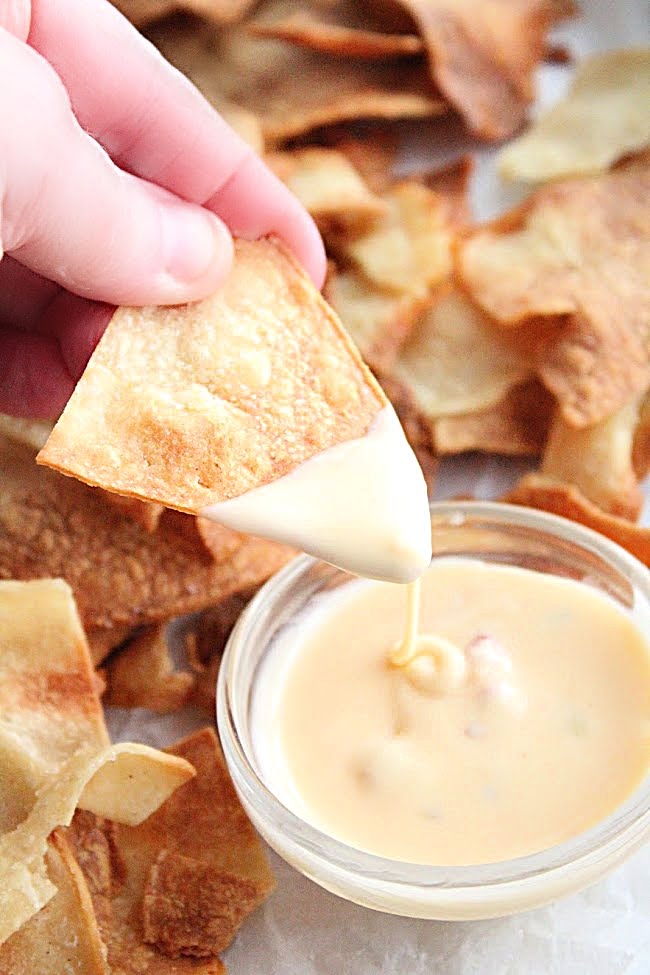 My family really loves a giant bag of salty snacks. But, being a family of seven, we literally need a giant, family size bag of the desired salty snack.
Which is loaded with salt and can be more costly than your average bag. I've tried going with unsalted chips, but, honestly, they aren't always a hit with everyone. Some like the salt, some don't, some are somewhere in between. 🤦
Enter these homemade chips. I control the salt, they are quick and really delicious. A hit with everyone!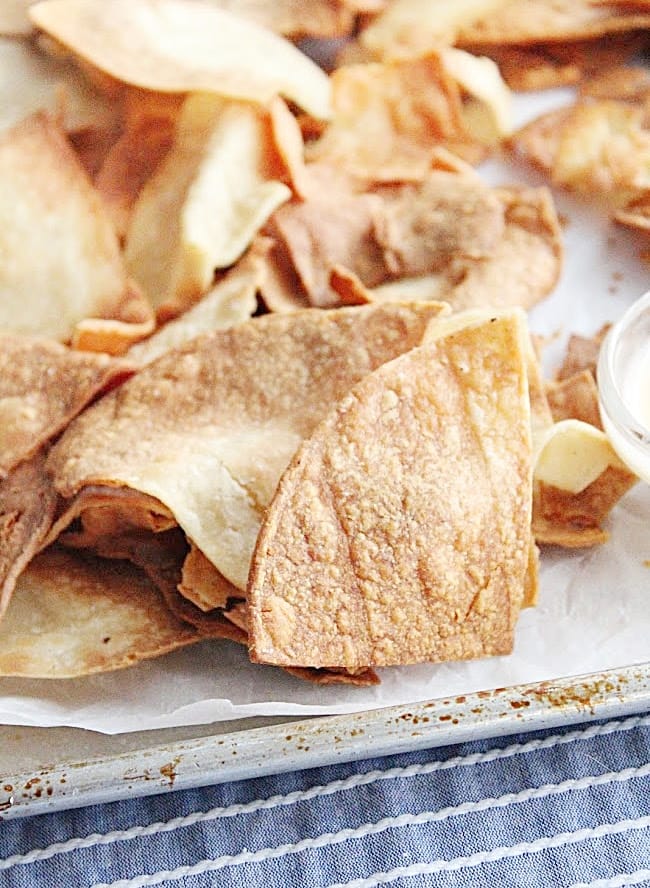 Just Three Ingredients:
Corn tortilla shells
Salt
Olive Oil
Tortillas: In my grocery store, corn tortilla shells can be found in the same section as the taco ingredients.
Can flour tortillas be used? Yes. However, they are thicker than a corn shell. You will still get a chip from them, but, will need to increase your cooking time. Plus, they are a different texture than the corn variety.
Salt: Use as little or as much as you like. To season up your chips even more, you can use your favorite season blend on your chips. Simply sprinkle it on when you salt them.
Oil: I like to use olive oil, but, vegetable, canola or sunflower oil will all work.
Make Your Chips:
First, stack up your shells and cut them into 8 triangles. A good sharp knife will work great for this.
Lay your tortilla triangles in a single layer on a flat rimmed baking sheet. Brush them with the oil and sprinkle with salt.
Lightly spray the basket of your air fryer. Then, cook them at 400 degrees for 7-8 minutes. Remove the basket halfway through and give them a little toss.
Plus, work in batches and don't overcrowd the basket.
Spread cooked chips on a flat rimmed baking sheet to cool.
Last thing to note: Cooking time may vary, depending on your air fryer. For your first batch, cook just 1 or 2 chips to test for crispness.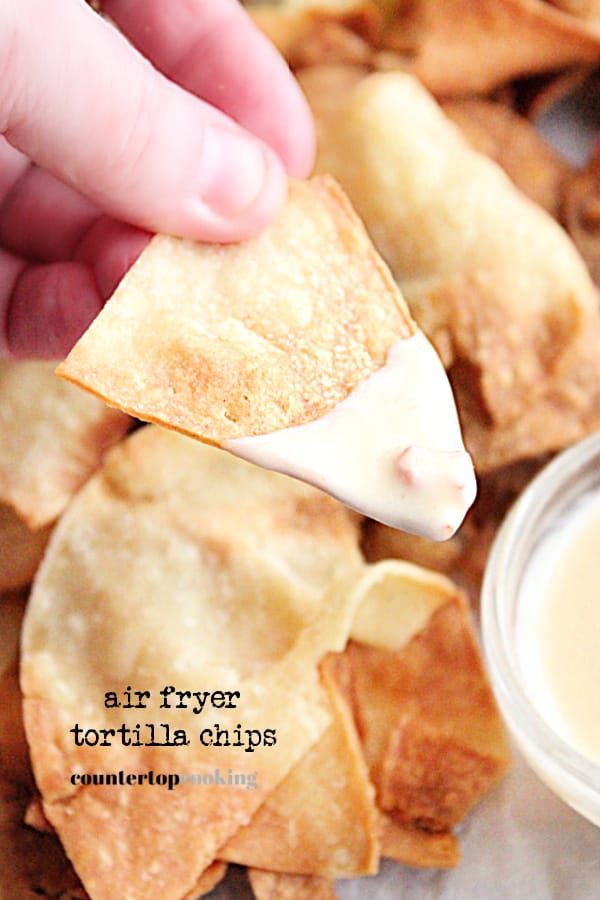 Dip Your Chips: