Simple, peanut buttery and no flour needed! Make a batch of these cookies today!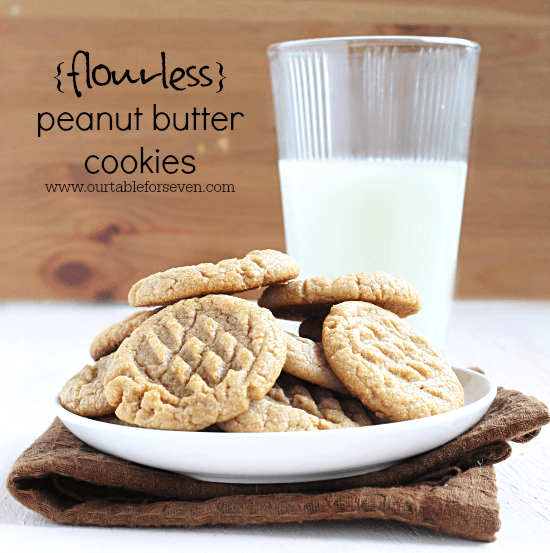 This is a regular item in our house. I kid you not.
These cookies are so easy, it's more of my kids that make them than me. They are so good and are usually gone within hours of a batch being made.
Ingredients Needed:
Peanut butter
Brown sugar
Vanilla
Egg
Peanut Butter: "Regular" peanut butter works best for these. While I love natural peanut butter, they do have a bit too much oil for these. If you do go with the natural, you may want to add a few tablespoons of flour to absorb it. This also pertains to crunchy peanut butter. You can use it for these, but, again, if you use natural, a bit of flour may be needed.
Brown Sugar: If desired, you can use coconut palm sugar as a replacement.
A few recipe notes:
If desired, roll your cookie balls in white sugar before baking for a little extra sweetness.
Don't over bake these! They will look a little soft when you remove them from the oven, but, will firm up as they cool.
You probably have all the ingredients for these right in your kitchen for these Flourless Peanut Butter Cookies, so, why wait?! Make a batch today!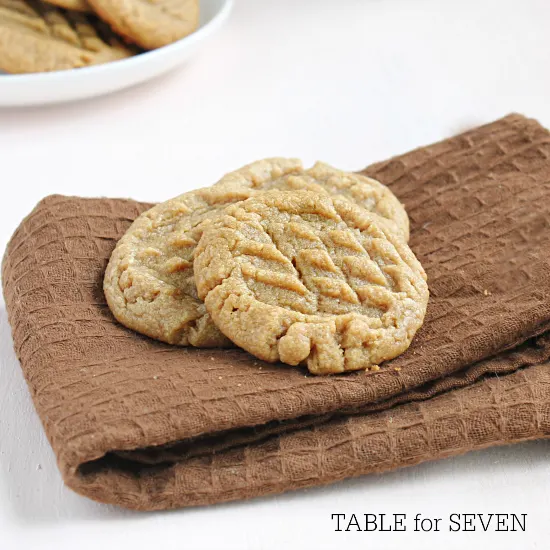 More Flourless Recipes: