Dutch Apple Pie! The classic apple pie with a crunchy top and drizzled with warm caramel.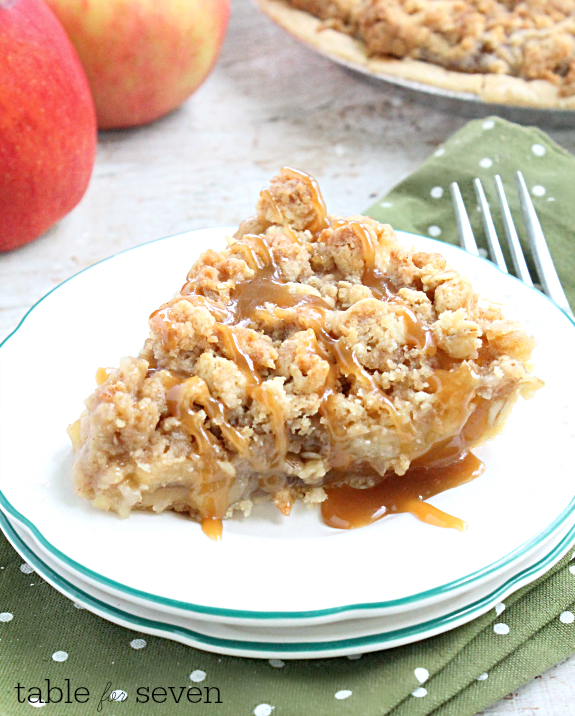 This is one my husband's most favorite of them all desserts. Next to brownies, of course. 😉
I usually make some type of apple pie each fall. We take the kids apple picking and have loads of apples. So, naturally, we make pie with them.
It's such a classic and is a bit different from your average apple pie.
Here is a brief breakdown:
We start out with a pastry pie crust. Homemade,frozen or refrigerator crusts will all work fine. Just be sure to use a 9 inch pie plate and if using frozen, let it defrost before using.
Next, we pile on our thick, sugary, apple-ly filling. When cooking it, filling should only take 2-3 minutes to get thick. Keep a close eye on it!
Then, it's top with a nice, crunchy, crumb topping. If needed, you can make this the day before you bake your pie. Keep it stored in the fridge in a covered container and use when you are ready.
Drizzling your pie with some caramel sauce is optional, but, highly recommended. Of course, whipped cream and vanilla ice cream are perfect optional toppings too. 😉
This Dutch Apple Pie is simple, delicious and just right for #PieSeason!