A giant chocolate glazed doughnut baked in a bundt pan! Yum!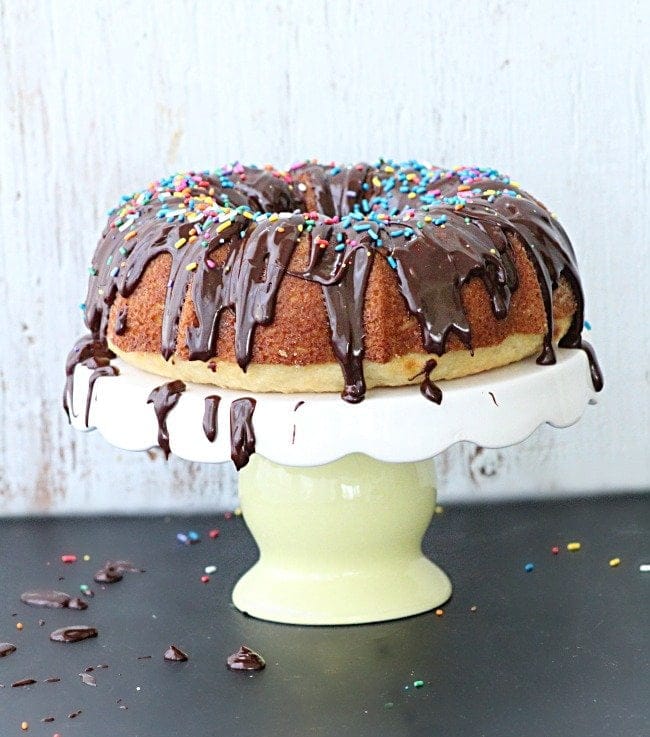 You guys know of my doughnut love, right?
If you have my read this blog, even for a short time, you can spot it. I'm a doughnut lover, as is, my entire family. The majority of the doughnut recipes here at Table for Seven are baked, but, we do have a fried option tossed into the mix,too.
This recipe is another one for doughnuts section, but, it's a bit different..it's a cake! A bundt cake to be exact.
How do you feel about bundt cakes?
Me? I'm good with them, at last. Quite a while ago, I swore off making them anymore. They baked up fine, but, removing them from the pan was always a nightmare. Broken cake and a big mess.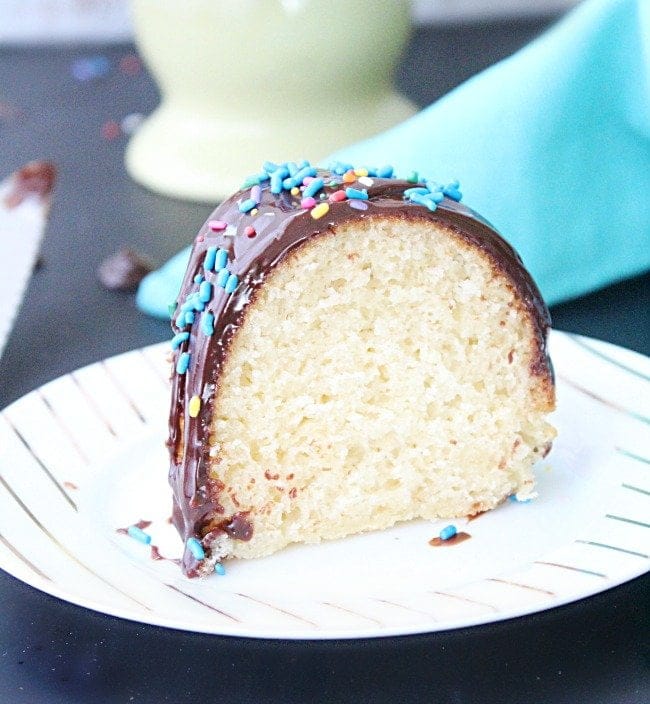 This is what I've learned about making the process easier:
Use a generous amount of non stick baking spray, then, dust the pan with flour. You can also use a good old fashion stick of butter to grease it too or use a cooking spray with flour included in.
Next, make sure your cake is well cooled before attempting to remove it. Gently, take a sharp knife and run it along the edge and middle of the cake.
Then, tip the cake upside down on a plate. Be sure the plate is larger than your cake. Let the cake fall naturally and if it's still stubborn, give the bottom of your cake pan a gentle tap.
If your cake still isn't coming out neatly, covering it with a little glaze or frosting, never hurt either 😉
As for this cake, it does taste just like a doughnut! It's a simple cake to make, but, with the addition of the decadent chocolate glaze and sprinkles, it makes a big statement.
A great dessert for a weeknight dinner or a special occasion.
Grab a slice!