Because, what better way to eat your veggies than to stuff them in a chocolate bread?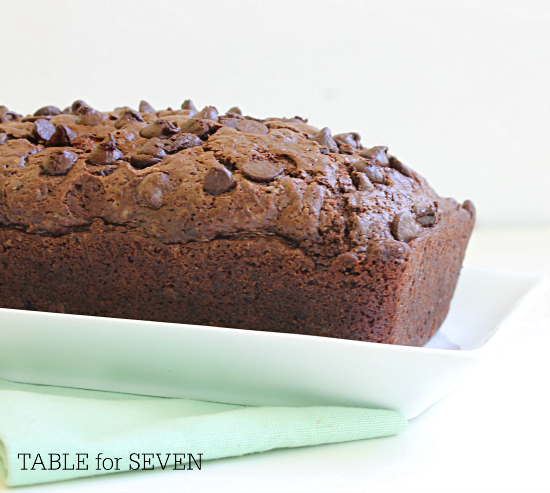 Ingredients Needed:
Flour + Baking soda + Baking powder +Salt
Sugar
Unsweetened cocoa powder
Vanilla
Eggs
Oil
Zucchini
Chocolate chips
Sugar: No white sugar? Feel free to replace it with brown sugar or coconut palm sugar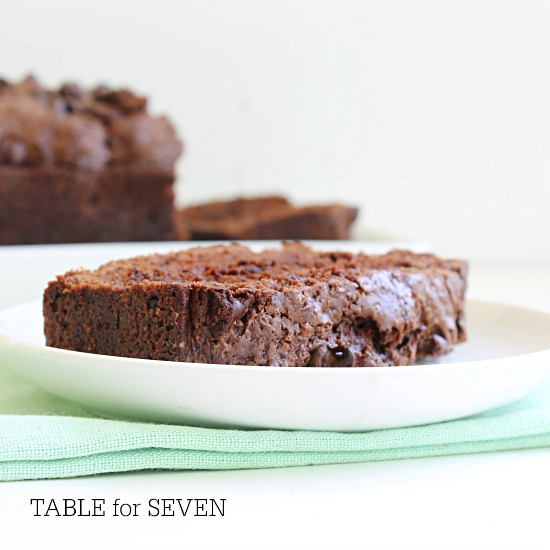 Oil: Stick with a neutral tasting oil , such as olive, canola, vegetable or sunflower. If desired, you can substitute with melted butter
Zucchini: You will two cups of shredded zucchini, which you should be able to get from 1 medium size zucchini or 2 small.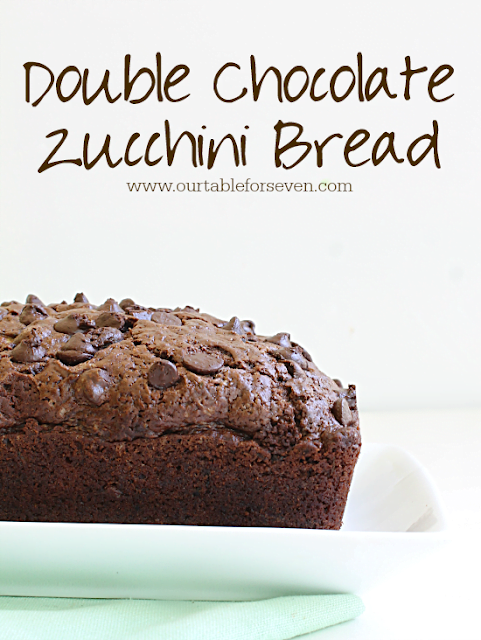 A few recipe notes:
After shredding your zucchini, wrap the shreds in a clean kitchen towel. Over your sink, give that towel a good squeeze. This will remove any access water from the zucchini.
This bread does freeze really well! If desired, you can place it in a freezer safe bag or container for future eating. It will stay good for a few months.
Looking for more zucchini baked goods? Try Zucchini Brownies or Chocolate Chip Zucchini Cake.