Your perfect holiday cookie is here! A soft double chocolate cookie topped with a fudgy chocolate frosting and peppermint candies.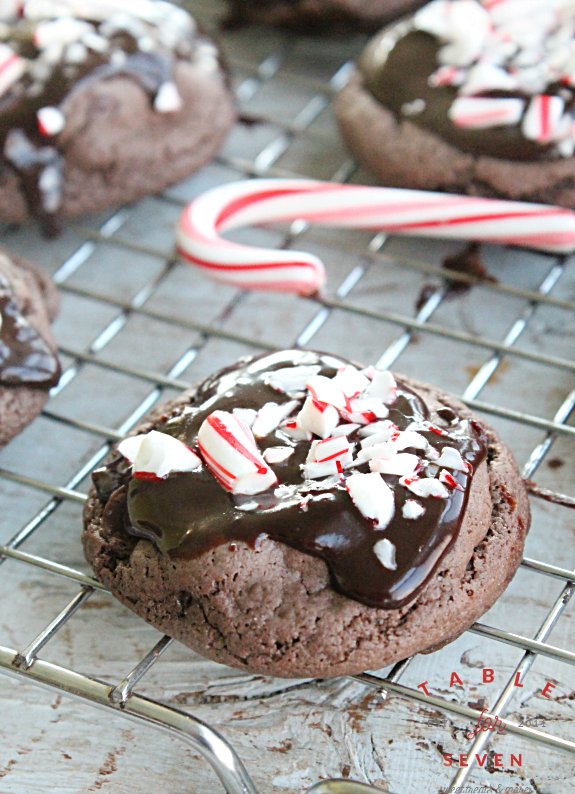 Happy December..It's time for all things baking and the Christmas season! Yippee!
It's also time for this month's Fill the Cookie Jar. Just a quick re-cap…it's a fabulous Facebook baking group that shares their favorite cookie recipes each month. This month's theme is, of course, Christmas.
When I think of Christmas cookies, peppermint seems to be a perfect choice.
What goes great with peppermint? Chocolate, of course!
A chewy, chocolate cookie filled with chocolate chips and then, we top them off with a dreamy, chocolate frosting. Plus, we've sprinkle them with a chopped peppermint candies!
These are really yummy. I so very much love them and so will you..trust me. Don't forget to leave a cold glass of milk for Santa with these..they are super-chocolaty. 🎅