Chocolate lovers delight! Double chocolate cookies that have a soft center and a crunchy, cracked top.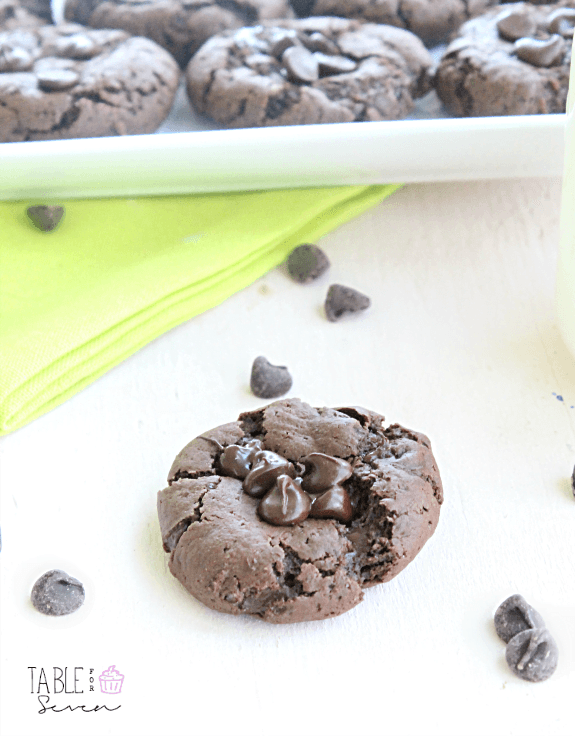 It's the weekend! Yay! What are your plans for the weekend?
Mine sorta-kinda depends on the weather. Our weather has been really beautiful here lately. Sunny, warm and 70 degrees. With that, I ventured out and bought a ton of seeds and gardening supplies and was planning on working outside this weekend.
However, mother nature has different ideas. The weather for the past two days has been drastically different from a few days ago. A bit chilly(40's!), rainy and cloudy. Ugh.
The temperatures are supposed to be warmer for the weekend, but, rain is in the forecast for both Saturday and Sunday. Kind of a bummer.
But, there is lots of projects inside the house to work on. Being that our house is 100 years old and it's last remodel was done in 1985 by the previous owners, there is always something to work on. I would always prefer outside stuff though.
Crossing my fingers for dry weather and sun!
These cookies could make your weekend pretty much prefect. They are double chocolate and are seriously fabulous. These gems will cure your chocolate craving in a flash. So very good and so very chocolaty.
Get yourself a cold glass of milk and make some cookies this weekend!