Take your baked potatoes to the next level! Creamy potatoes with cheese loaded into your potato skin. A great option for dinner or a side dish.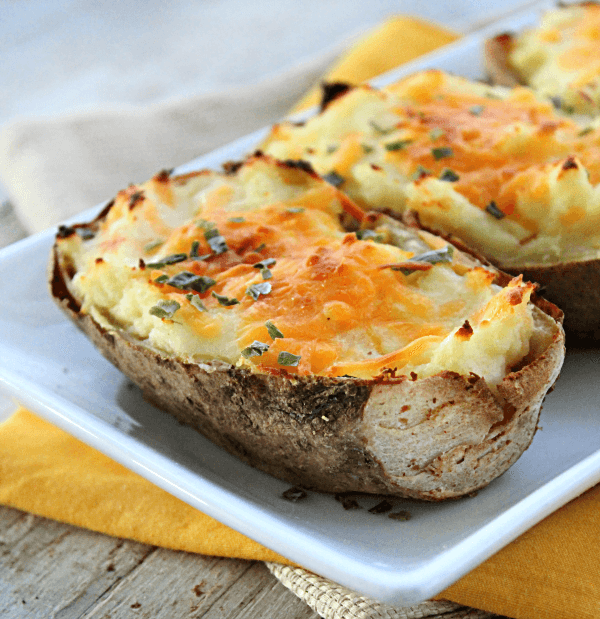 Ingredients Needed:
Potatoes
Butter
Cheddar cheese
Plain Greek yogurt
Potatoes: Russet potatoes work best for these. I used 6 medium size for these. Try and stick with same size/amount to work with the ingredients listed in the recipe.
Cheese: We like a sharp cheddar variety for these potatoes. However, go with your favorite.
Plain Greek Yogurt: If you wish, replace this with sour cream.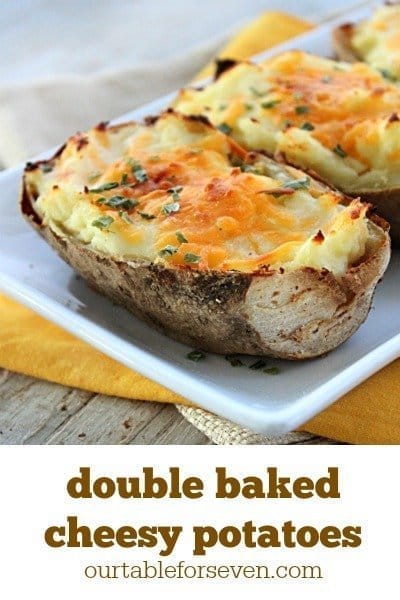 How to Make:
Bake the potatoes in a preheated oven until fully cooked. This should take about an hour. If you are looking for a quicker alternative, you can also cook them in the microwave or air fryer.
Once they are done, let them cool for about 15 minutes. You want them to still be warm, but, don't burn yourself!
Cut the warm potatoes in half and scoop out the insides. Place the shells to the side.
In a bowl, mash the insides of the potatoes with butter, sour cream and half of the cheese.
Fill the empty shells with the mashed potatoes and top with the remaining cheese.
Return the to the oven and bake for additional time.
Remember: If you are baking the potatoes, be sure to reduce the temperature of the oven before baking the filled shells.
Serve them With: