A cheesy pizza baked in your oven safe skillet and topped with flavorful pizza sauce. You can add as many or as little fillings as your heart desires. A great option for a weeknight dinner or hearty lunch.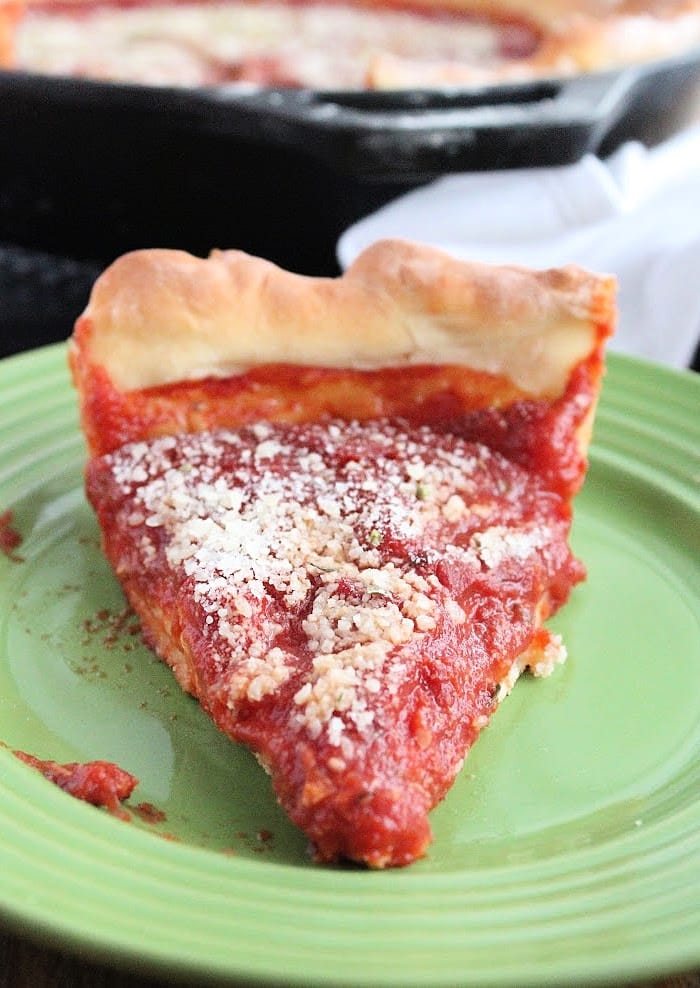 Ingredients Needed:
Pizza sauce
Mozzarella cheese slices
Grated Parmesan cheese
Fillings of your choice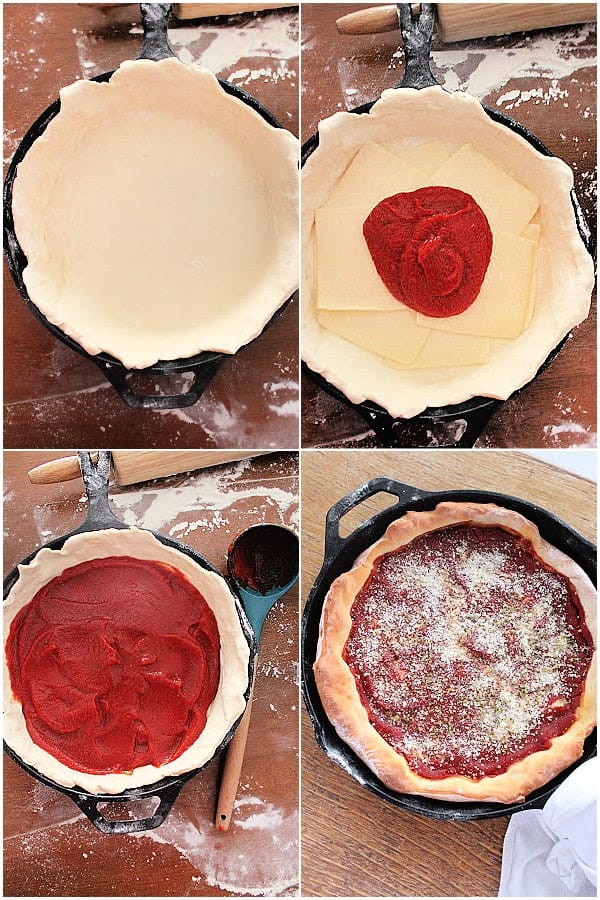 Can I Use a Different Type of Pizza Dough?
Yes. You can use your favorite homemade pizza dough, a pre made dough or dough from a mix for this dish. It will need to cover the entire sides and bottom of a 9-10 inch oven safe skillet. A link to my favorite pizza dough can be found in the recipe index.
Fill Up Your Pizza: The pizza shown is strictly cheese. It's delicious, but, only mozzarella cheese. However, you can load up this pizza with a wide variety of fillings.
A few filling ideas:
Cooked crumbled Italian sausage
Cooked bacon pieces
Chopped peppers or onions
Pepperoni
Mushrooms
You can also change up the cheese to include an Italian blend or your favorite combination of cheeses!
How to Make:
I used my iron skillet for this one. However, any oven safe skillet will do the job. Make sure it's about 9-10 inches in size and is has some depth to it.
Preheat your oven. If you aren't using an iron skillet, lightly spray the skillet with non stick cooking spray.
Prepare the dough as directed and roll it out on to a lightly floured surface.
Press it evenly into the sides and bottom of the skillet.
Lay the slices of cheese on top of the dough, then, top with any desired fillings.
Spread on a layer of pizza sauce.
Bake it!
Once it's done, you can sprinkle the top with grated Parmesan cheese before serving. It's optional, but, does add a nice finishing touch.
Other Ways to Enjoy Pizza: