Soft chocolate scones drenched in a creamy dark chocolate glaze. Top them off with peppermint candies to add a little something extra to these delicious treats. They are great for breakfast, brunch or dessert. Grab a cup a tea and have a scone!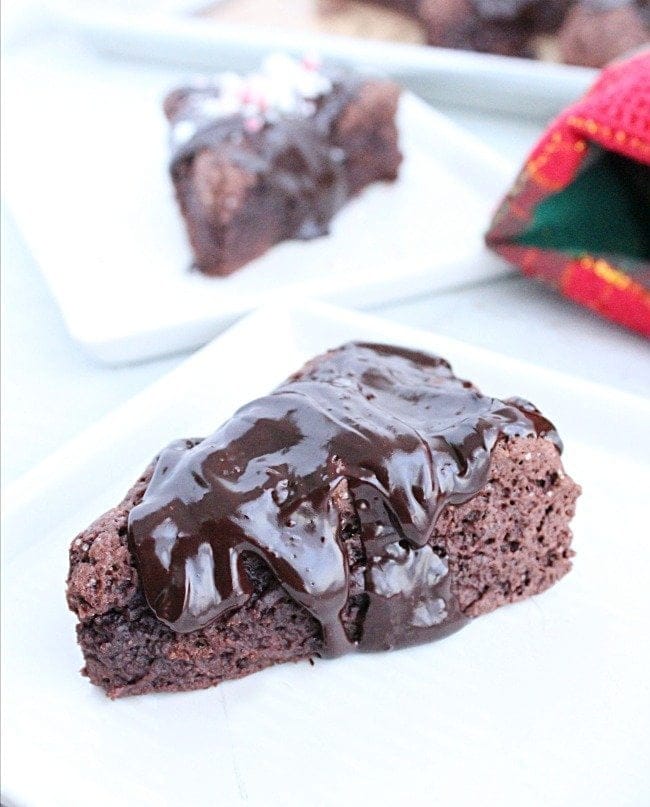 Homemade bread is the best! Check out the Recipe Index for more amazing bread + rolls recipes!
I've got more chocolate for you today..Dark Chocolate Scones!
Are they for breakfast? A snack? A dessert? Whenever you decide to give them a try, you will not be disappointed. They are amazing and are a totally decadent treat.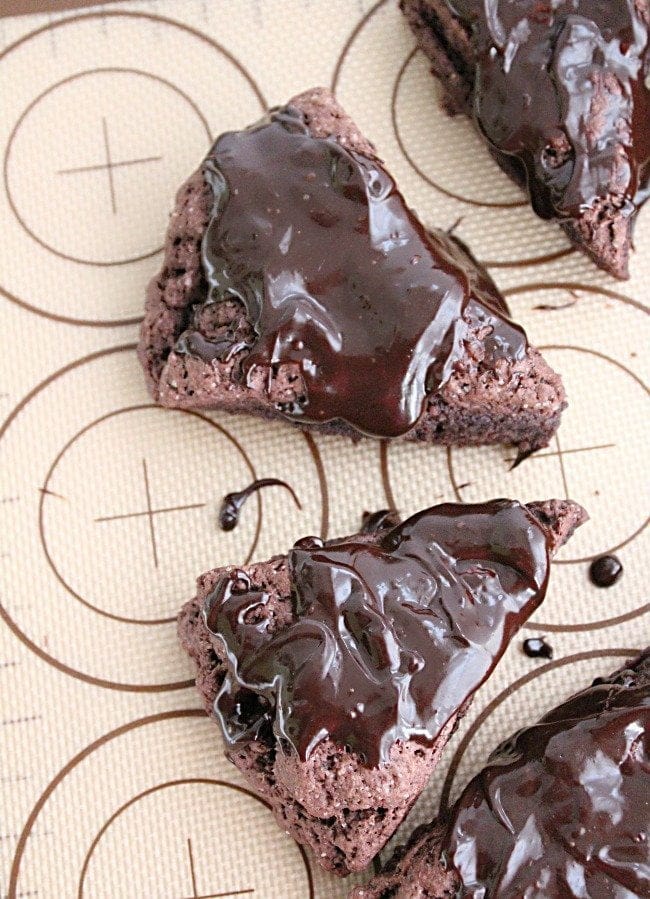 Get Your Supplies and Ingredients Ready:
Flat rimmed baking sheet + parchment or slip mats
Electric mixer + mixing bowl.
Pastry cutter or two sharp knives.
Medium size saucepan + wooden spoon.
Cold butter.
Sugar.
Dark chocolate unsweetened cocoa powder.
Egg.
Baking powder.
Flour.
Vanilla.
Milk.
Dark chocolate baking chips.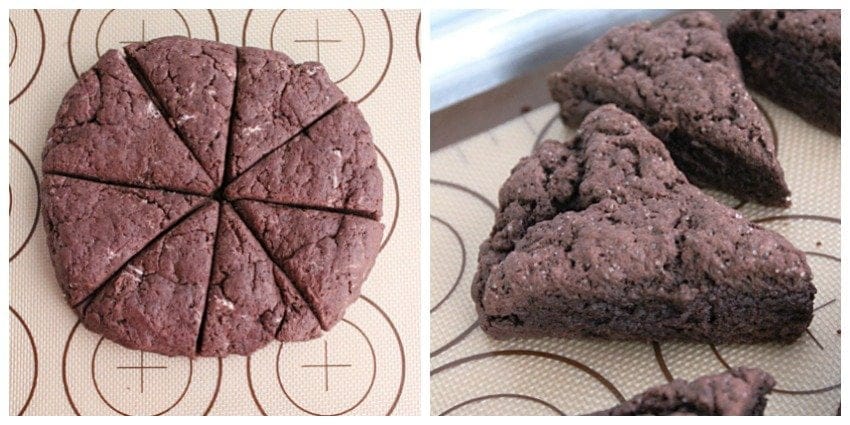 Recipe Notes:
Remember to use COLD butter! This will help your scones rise better. Plus, using a simple pastry cutter or two sharp knives will work fine to cut the butter into your flour. No need to drag out the food processor.
You can use regular cocoa powder with recipe. But, I highly recommend using dark cocoa powder with these. It gives the scones a delicious, deep chocolate flavor.
Don't over mix your dough. Mix just until everything comes together. Over mixing can lead to tough-textured scones.
Peppermint candies are optional, but, do give them a little extra something and they are perfect for the holidays!