Decadent dark chocolate cupcakes that taste just like a brownie. Topping them off with a creamy chocolate frosting makes them even better!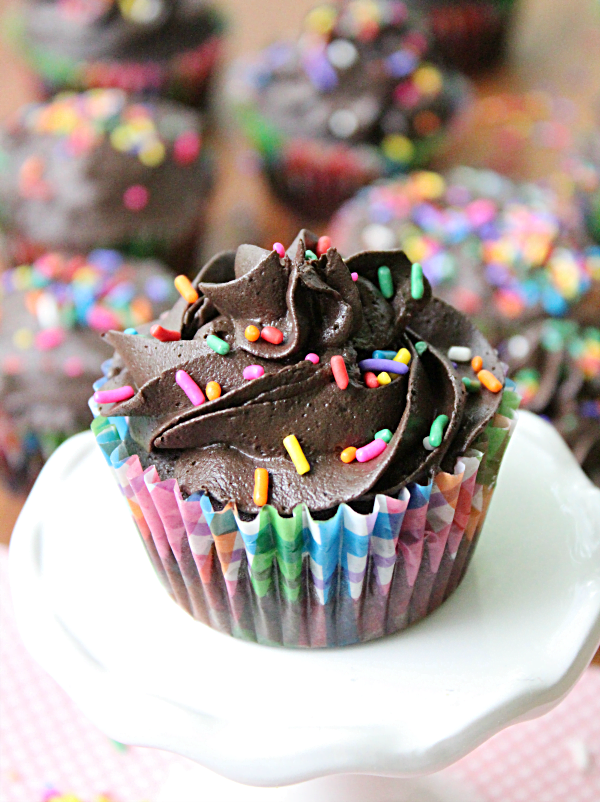 Are you ready for the weekend?
I am.
Definitely.
Most certainly.
For sure.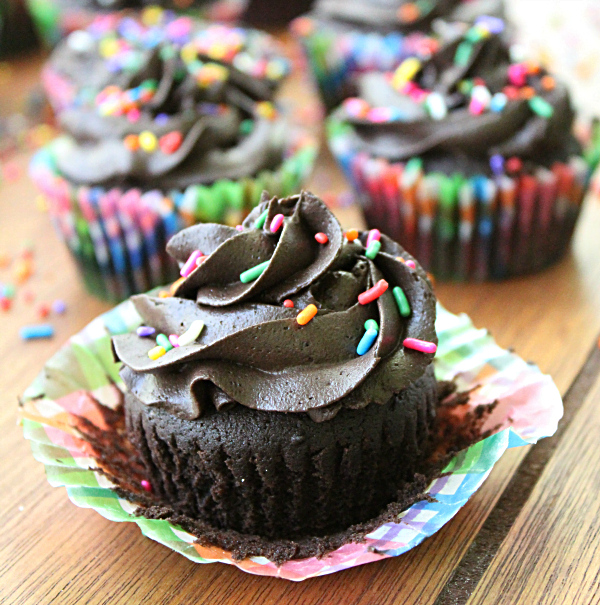 This week was so weird…for two reasons.
One..the holiday.4th of July was fun, but, it just screwed up our weekly regular schedule. Yes, I'm a schedule person and so are my kids, so, it just kinda made thing a little goofy.It's hard to put my finger on one particular part of that goofiness it caused. But, it just was.
Anyone else have this issue besides me? Or am I just weird?
Second..my oldest child. She's spending the week at a friends house. This particular friend she hasn't seen in about two years and lives a long 6 hours from us. We will see her again this weekend, so, I'm very anxious to see her. It's the first time she's been away from home this long and I just really miss her. However, she's having a wonderful time, so, that makes it a bit easier.
Only a little bit though. 😉
Aannyywwaayy, on a completely different subject…
Last week, we filled our brownies with Oreos.
Today, we are making our brownies in cupcake form!
Friends, these cupcakes are crazy good. Crazy.
Cupcakes and brownies. Two classic desserts together in perfect harmony. They are also topped off with some decadent creamy chocolate frosting.
Goodness gracious..crazy good.
I made these with dark cocoa powder. Using regular cocoa powder is totally fine too. Whichever you like best, go with it!
Enjoy!