Moist banana bread made with dark, rich chocolate and filled with dark chocolate chips. No refined sugar, butter or oil required!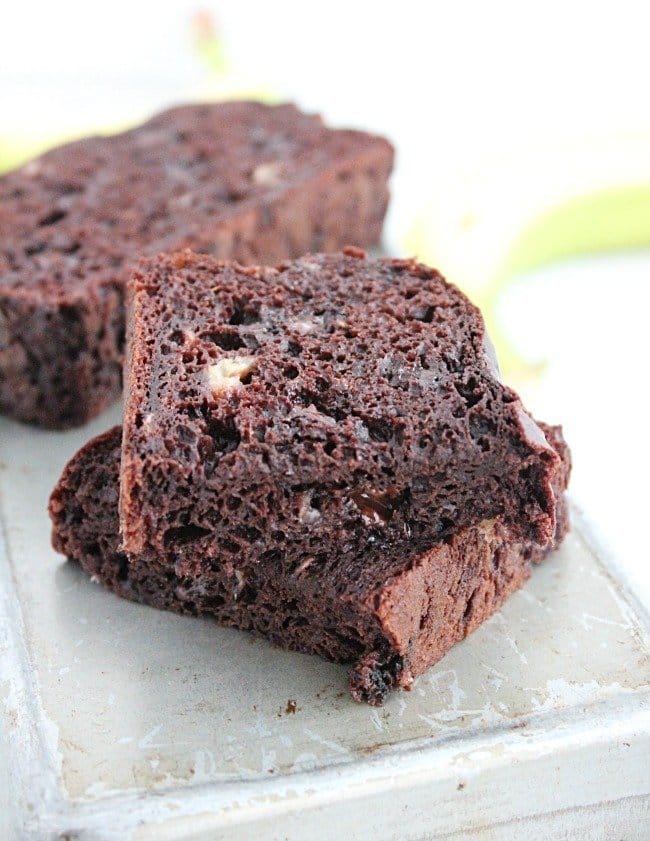 Go Bananas! Head to the recipe index for more banana flavored desserts. 🍌
Dark Chocolate Banana Bread = 💛
Ingredients for Banana Bread:
Bananas
Dark chocolate cocoa powder (unsweetened)
Honey
Plain Greek yogurt
Vanilla
Dark chocolate chips
Baking soda
Flour
Eggs
Did you notice? NO refined sugar, oil or butter!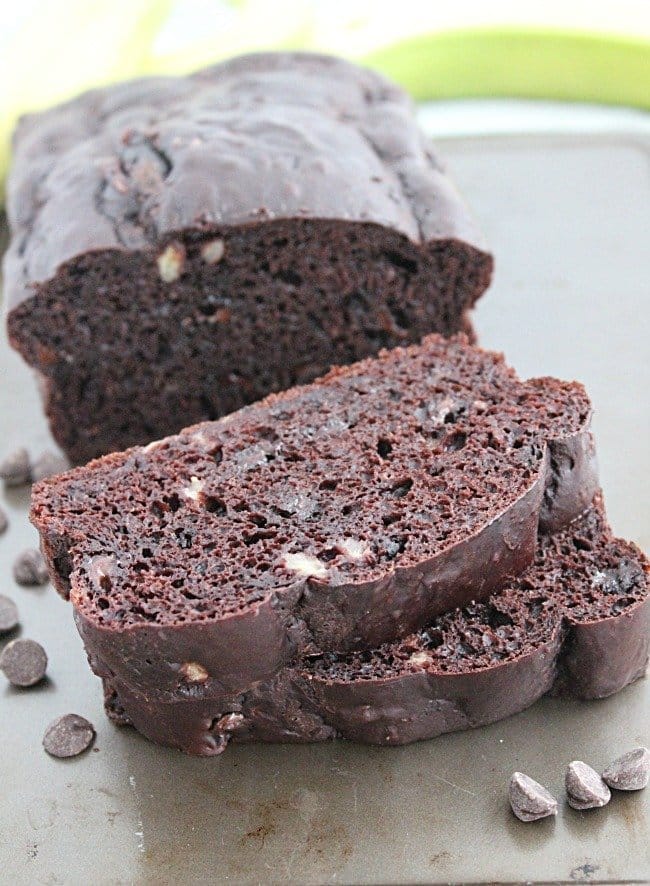 Supplies for Banana Bread:
9 inch loaf pan + non stick cooking spray
fork or potato masher (for bananas)
mixing bowl
rubber spatula
No electric mixer?
Nope! Use a good size mixing bowl and stir with a rubber spatula. Mix just until your batter is combined. Don't over mix or your bread won't have a soft texture.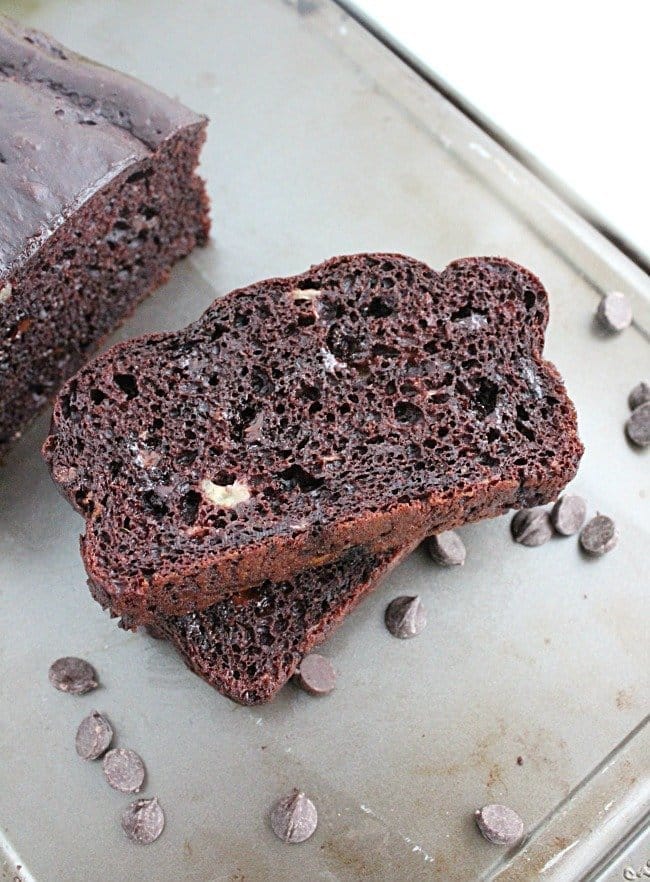 Can I substitute any ingredients? Yes!
Substitute dark chocolate cocoa powder with regular. Although, I highly recommend using the dark for the best flavor/texture.
Instead of plain Greek yogurt, you can use sour cream.
Instead of honey, you can try maple syrup.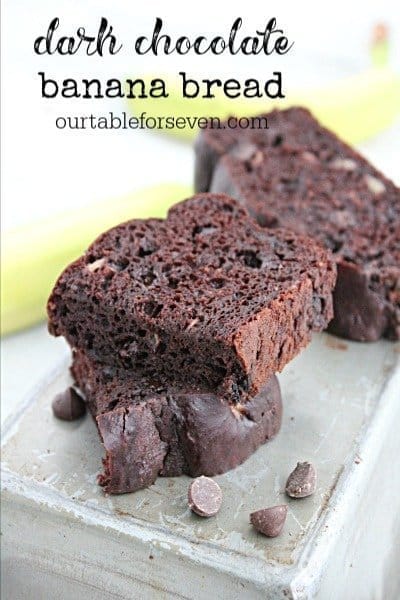 Love Quick Bread? Check these out too!