No flour or butter in these thick, chewy dark chocolate cookies!
Welcome to this month's #FillTheCookieJar!
Our cookie recipes for the club this month are healthy. Yes, they are good for you! Perhaps,maybe kinda good for you.
OK, how about less bad than all those cookies you ate too many of during Christmas?
Let's just go with guilt-free. 😉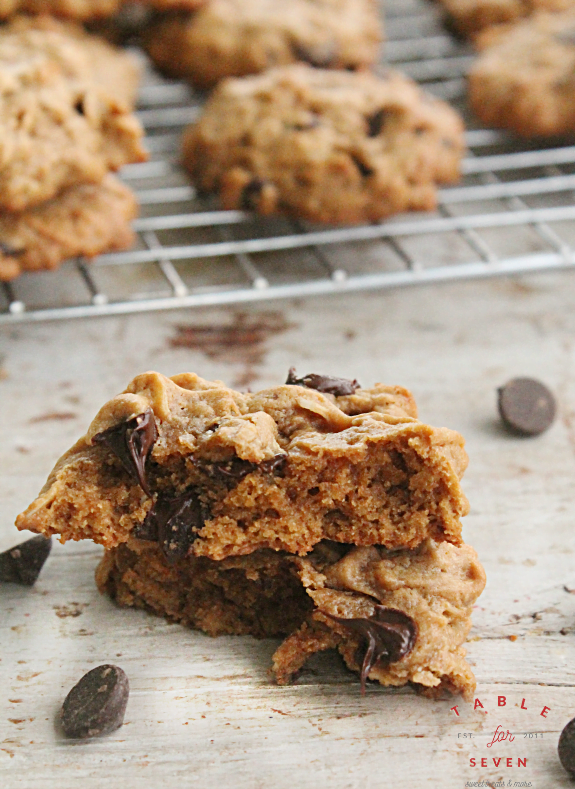 These cookies are for-sure-definitely guilt free. They have zero flour and zero butter. Also, packed with oatmeal (good for you), peanut butter ( also, good ) and dark chocolate (better than the milk variety). #GoodStuff
Super chewy, thick and lots of peanut buttery flavor. Grab a glass of milk with these..you will need it!