Enjoy this soft and creamy cheesecake without a whole bunch of work in the kitchen. No crust to worry about and it's easy enough to make for your weeknight dessert. Plus, you can give it a little added awesomeness with a sweet blueberry sauce.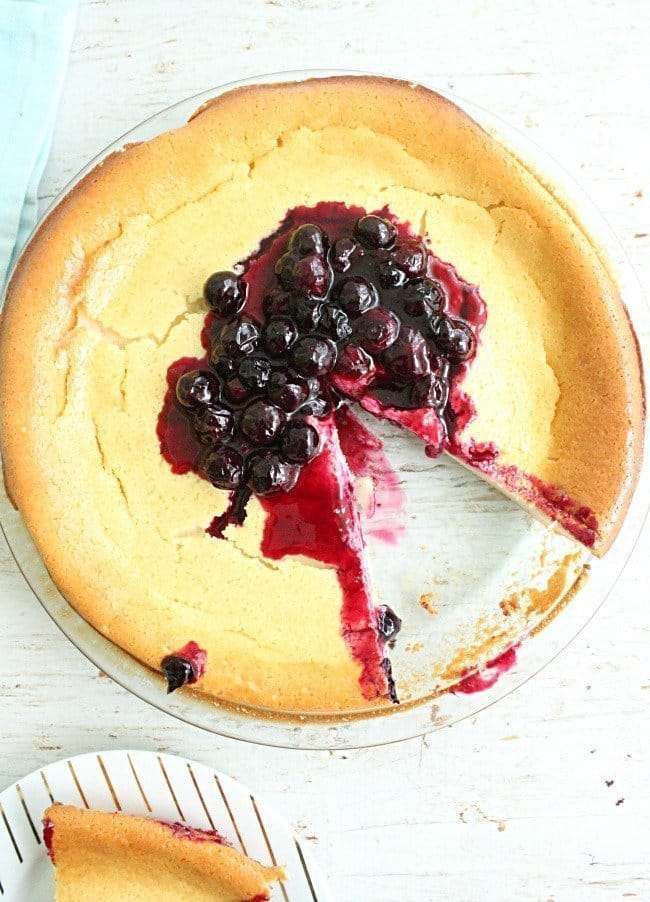 Today, I have the easiest cheesecake ever for you to try. #NotKidding
You literally mix all your ingredients in your food processor (or blender), pour into a pie dish and bake.
What Other Supplies Do I Need? Honestly, just measuring cups/spoons & a rubber spatula. Plus, you will need non stick cooking spray to grease your pie dish.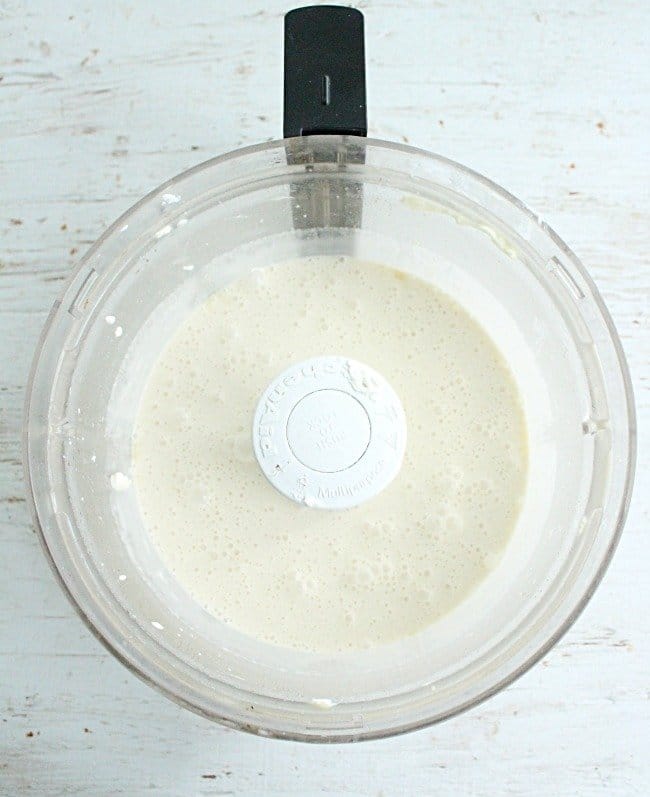 Ingredients List:
Cream cheese
Milk
Eggs
Sugar
Dry biscuit mix
Vanilla
FOR SAUCE: Sugar, blueberries, cornstarch, lemon juice & water
How to Make Blueberry Sauce: First, add your ingredients into a medium size saucepan with the heat on low.
Give the mixture a toss with a rubber/silicone spatula. Then, increase the heat slightly and let it come to a low boil. Continue cooking until the mixture thickens. This should take 3-5 minutes. Be sure to keep stirring the mixture while it thickens…you don't want it to burn!
Remove it from the heat and let it cool for about 30 minutes before serving. It's hot! Please, be careful. Also, it will thicken as it cools.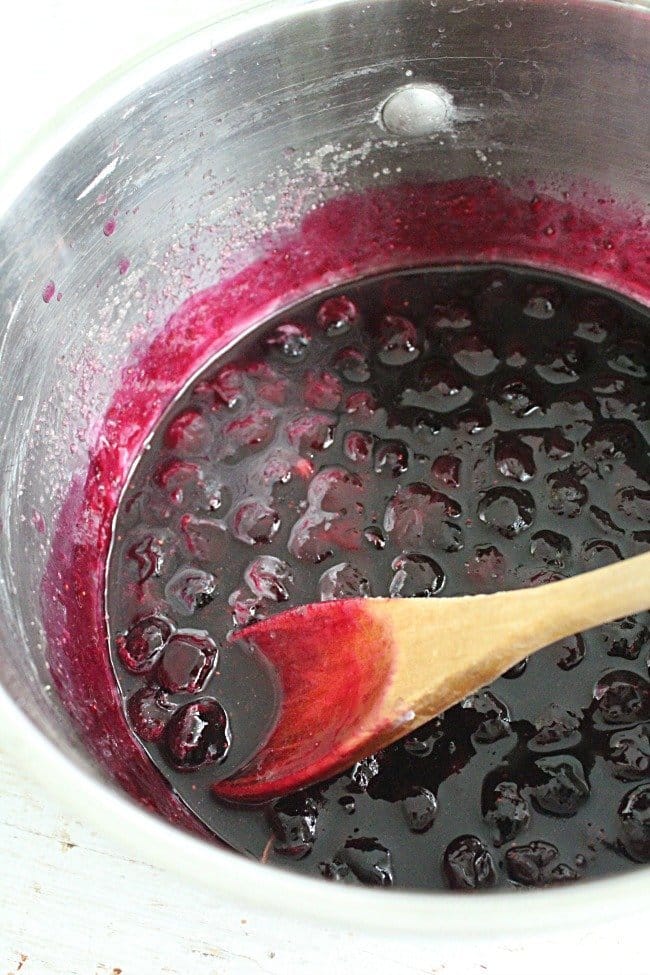 A Couple Recipe Notes:
Biscuit Mix = Bisquick or brand equivalent. If you don't want to purchase a whole package just for this recipe, here is a homemade version you can make.
When adding the cream cheese into the food processor, be sure it's good and soft. Cutting it into about 2-inch size pieces helps blend it easier.
As you tell by the picture, my cheesecake cracked a bit. It's OK if this happens. It still tastes delicious. Your cheesecake may puff up a bit too while baking. Don't worry, it will deflate as it cools.
The blueberry sauce goes great with vanilla ice cream too!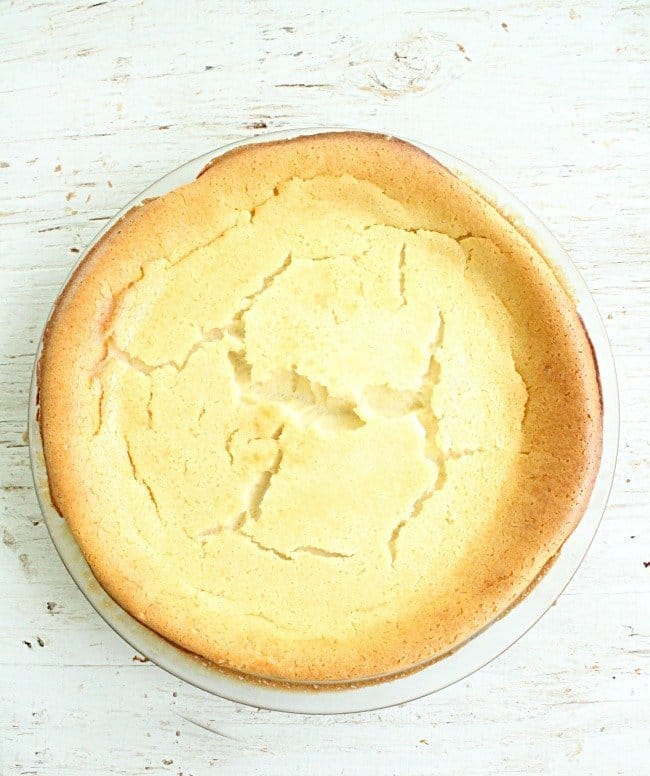 More Desserts with that Yummy Cheesecake Flavor: