Bread in the crock pot is possible and really quite easy.
When I first decided to make this bread, I was skeptical.
I thought "bread? in my crock pot? for real?" I figured it would be a soft doughy mess and be promptly tossed out. But, I got to it and made some bread in my crock pot.
Boy, I was wrong. This bread is soooo good. It's soft with a nice crust and was really easy to make.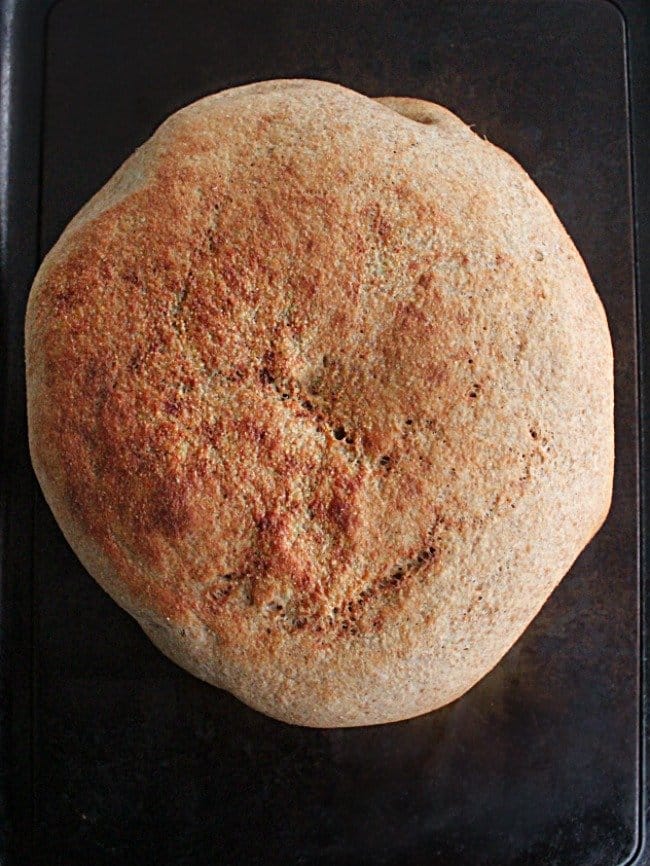 How Do I Make Bread in My Crock Pot?
First, mix your dough. You can do this in your electric mixer with the paddle attachment or by hand.
Once the dough is formed, let it rest. Just for 30 minutes.
Then, you will knead the dough for 7-9 minutes. Again, you can do this by hand or with the dough hook attachment on your electric mixer. You want the dough to be smooth and firm, but, not too sticky. If it's sticky, add a bit more flour, only a tablespoon at a time until consistency is reached. If the dough is too dry, do the same, but, with a tablespoon of water at a time.
Next, line your crock pot with parchment paper. You want to cover the bottom and the sides. Take your nicely kneaded bread dough and form it into a firm ball. Place the firm ball of dough on top of the parchment paper in the crock pot.
Cover the crock pot and cook on high. Your time will be anywhere from 90 minutes to 2 hours. Check the internal temperature and if it's between 190-200 degrees, it's done.
If you want to get an even crispier crust, you can place the bread under your broiler for a few minutes. A few minutes…like, maybe 3-5? Watch it carefully..it'll burn quick.
Once your bread cooled, slice it up and enjoy!