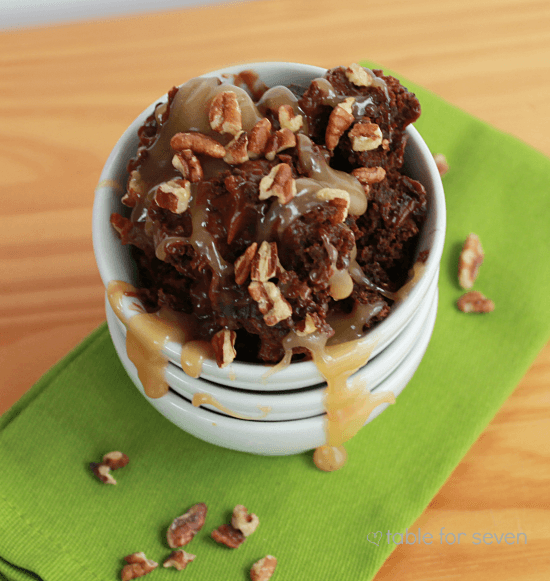 I realize while writing this that the majority of my last few posts have a been of the dessert variety. Noting just this one exception, the last six recipes posted have been sweets.
Let's be honest though, you guys are not exactly complaining, right? 😉
Today, we do have another dessert, it's chocolate and you can make it in your crock pot. Yippee!
This is one serious yummylicious bit of heaven.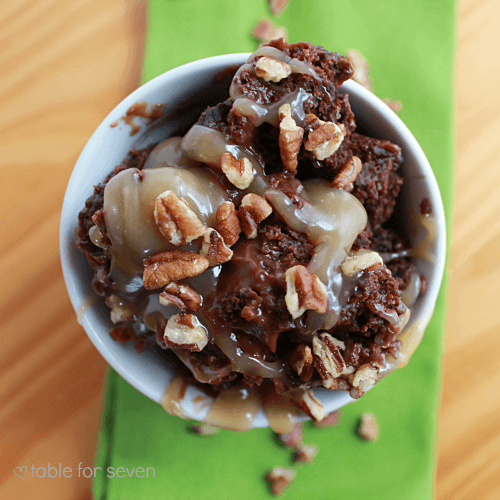 While the top of your cake stays nice and firm, the bottom is a gooey mess of pudding mixed with caramel. Then, we topped with a bit more caramel (of course!) and some pecans. #GoodStuff
If you have any vanilla ice cream to scoop on the top..that would make this even more perfect.
Enjoy!