A chocolaty, fudgy cake bake up in your crock pot!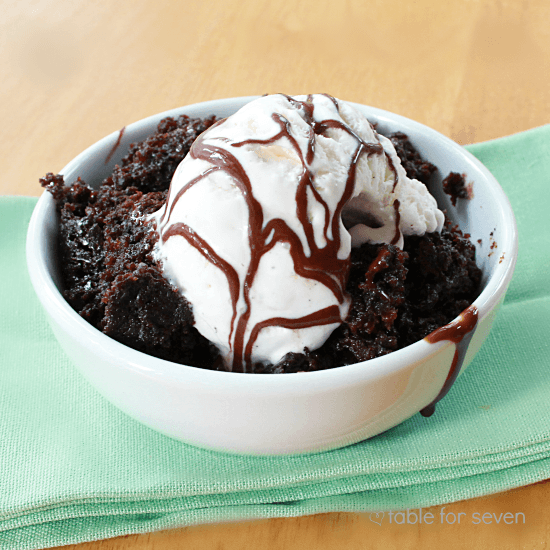 So very sorry that there is just one picture of these cake.
Our summer has been really nice, not too hot or humid. Well, the day these were snapped it was about 85 degrees and humidity was a pain.
Not great weather for taking photos of ice cream and cake. Especially, when you take pictures on a three season porch that felt like 100 degrees. Whew..it was warm that day! Taking new pictures the next day wasn't quite possible either, because, well,the cake was gone.
Vanished into thin air!
Baking this Crock Pot Triple Chocolate Cake up was no biggie though. Tossed everything in the good ole' crock pot and let it do its work.
It's a delicious, fudgy, chocolate cake that starts with a cake mix.
Be sure to top this one off with vanilla ice cream and chocolate syrup, they goes perfect together!