You only three ingredients for this flavorful pork. So simple and so delicious!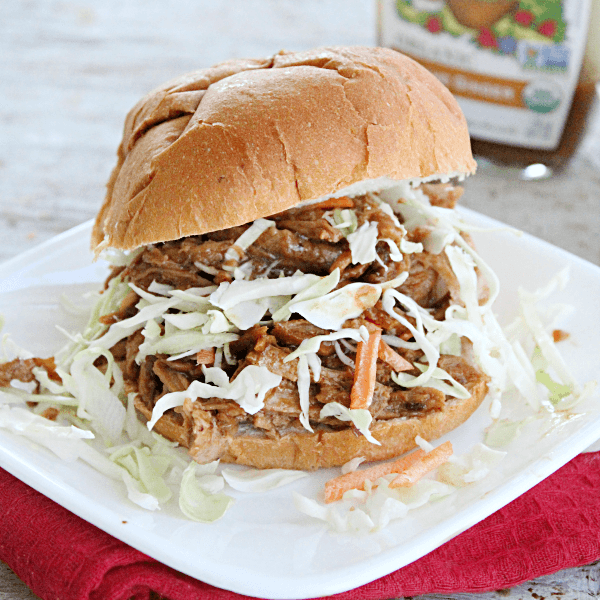 Many food blogs are sharing recipes using their Instant Pot.
If you aren't familiar, the Instant Pot is a 7 in 1 multi-functional cooker. I don't have one, but, after seeing so many great recipes and all it can do, it's really tempting.
Have you heard of them? Do you have one yourself? Let me know! I'm really curious about them.
For now, I'm totally faithful to my wonderful crock pot/slow cooker.
Today's recipe is all about pork in the crock pot! My official favorite pork sandwich to be exact. Seriously, this is so good, friends.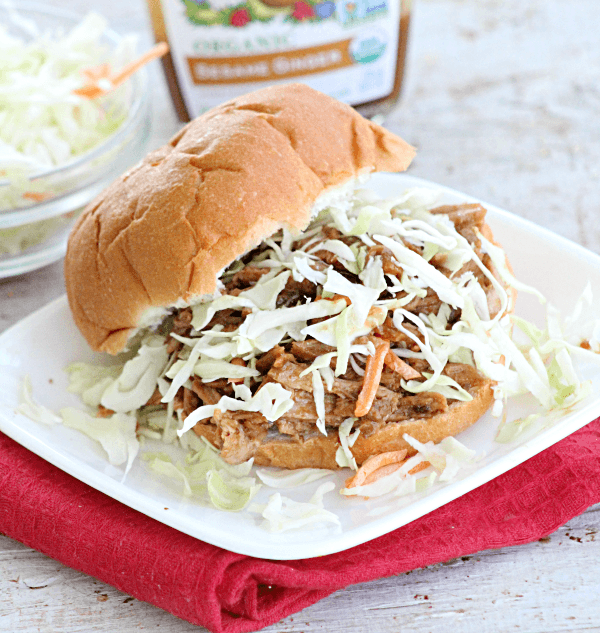 Here's a breakdown:
You start out with a boneless pork tenderloin You can use something comparable, just be sure it's boneless.
Then, add in sesame ginger salad dressing. I used Annie's Sesame Ginger. (No paid endorsement, I just really like it. Again, use this or something comparable), the second is brown sugar.
Cook the pork on low for a few hours, remove it from the pot, shred and add in back in with the brown sugar.
Cook a bit longer and it's ready. 😋
We topped our sandwiches with a pre-made coleslaw mix, but, serving it just on a plate with the coleslaw works great too. You can also serve it with veggies and a white/brown rice.
This Crock Pot Sesame Ginger Pulled Pork has a sweet-Asian style flavor too it, so, dress it up with whatever works best for you.
Happy Eating!