Easy and flavorful salsa made right in your crock pot.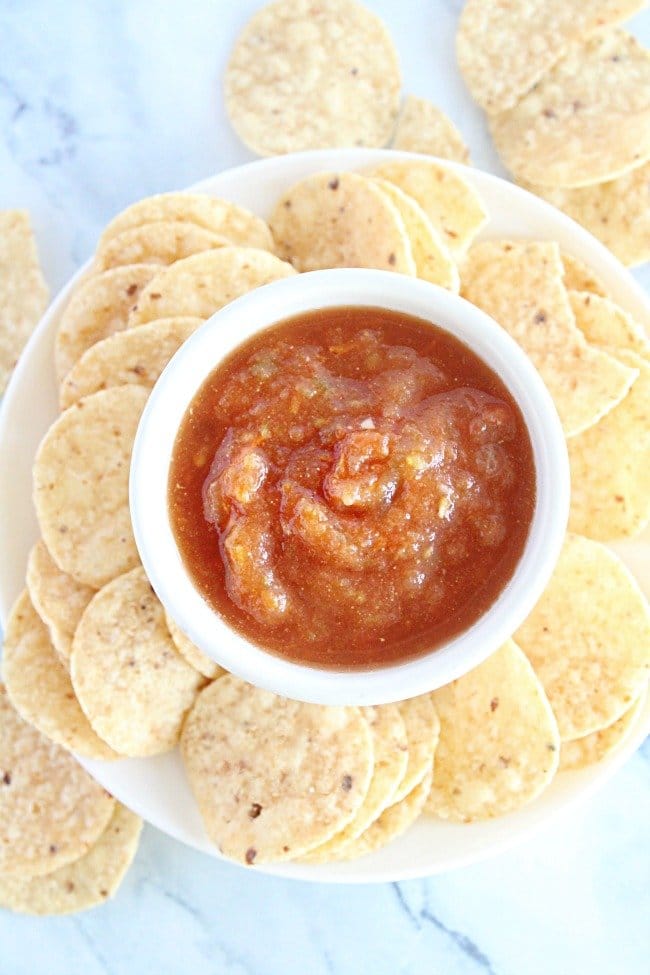 This Crock Pot Salsa is flavorful and really easy to toss together. Pair it with a side of chips, or add it to your tacos. Wherever you like!
Below is what used for our salsa, but, feel free to adjust the spices to your liking.
Ingredients Needed:
Roma tomatoes
Onion
Minced garlic
Sugar
Cumin
Jalapeno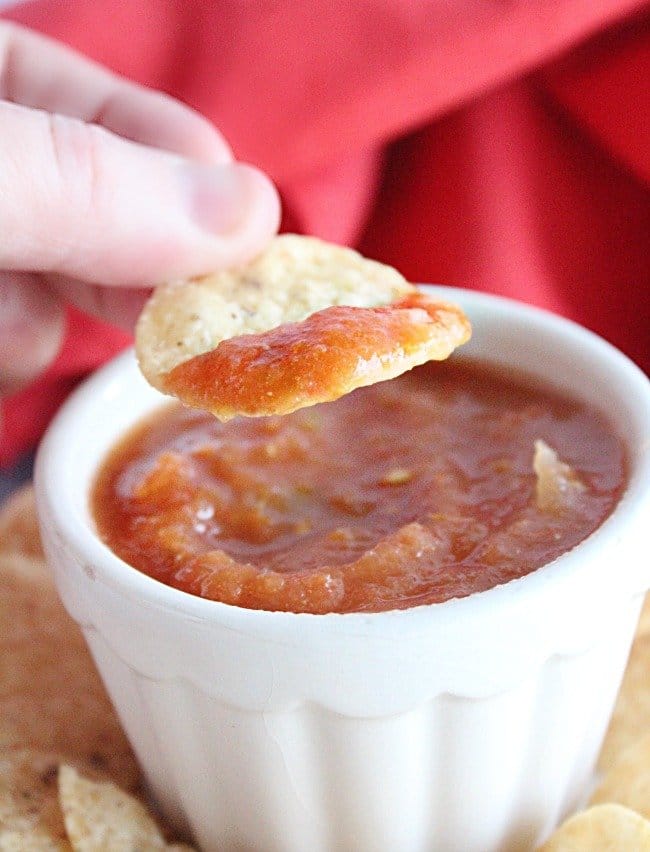 How to Make It (it's super easy!)- Add your ingredients into the crock pot. Give it all a light stir. Cover and cook on low. It should take 2-3 hours, depending on your crock pot. Once it's done, let it cool for 30 minutes or so, then, puree it to your desired consistency This can be done with a stick blender or a regular upright blender.
Can you freeze this salsa? Yes. Check out this link for instructions on how it can be done.
How long can I keep this in my refrigerator? First, make sure it's covered properly! Then, you should use it within two weeks.
You can also make salsa in your Instant Pot & Blender.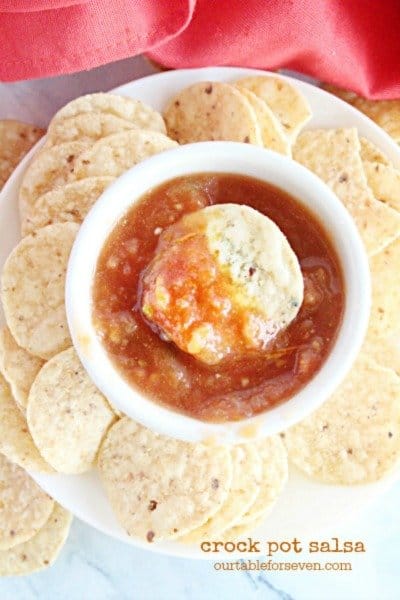 Put Your Salsa to Work: