Don't buy the can! Make refried beans homemade in your crock pot.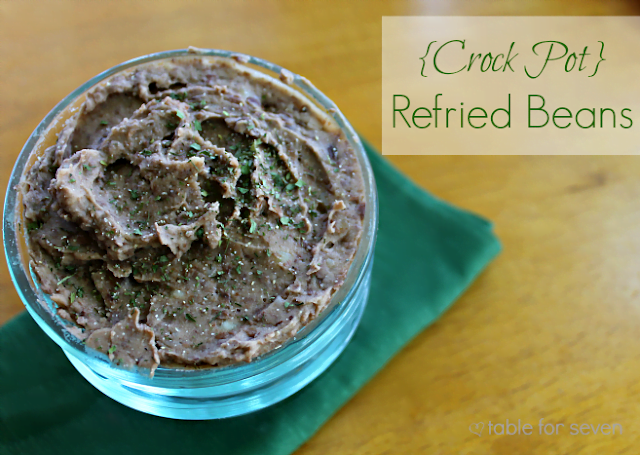 Let's start this with the truth..these beans are not re fried.
They have never been fried or probably be fried. I called them refried beans, because, I wasn't sure how else to label them. Calling them crock pot mushed up pinto beans could possibly (perhaps, not for certain) confuse people and well, that doesn't sound very appetizing.
But, they are in fact, identical tasting to all those cans of refried beans you have bought over the years. Probably, even better.
This is another one of those recipes that you make and then realize how much money you could of saved by simply making it at home.
It's enough to give yourself a little smack in the forehead. 🤦
These are so easy and taste great. I made a batch, then, froze the remainder in individual servings for future use. Worked like a charm.