Drench your pork with this tangy sauce! With it's mustard base, it's perfect for your favorite dinner dishes.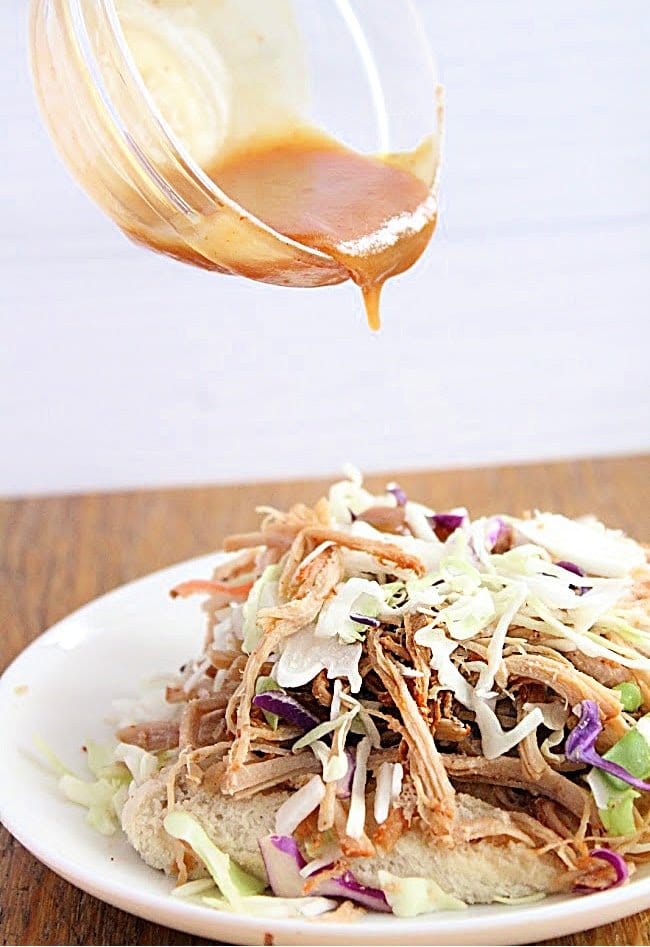 How is Carolina BBQ Sauce different ? Your standard BBQ sauce that you probably buy from the grocery store starts with a ketchup base. Carolina starts with a mustard and vinegar base. The Carolina version also has less sugar.
Ingredients List:
Yellow or Dijon mustard
Apple cider vinegar
Sugar ( both brown and white)
Water
Chili powder
Soy sauce
Butter
Salt/Pepper
Liquid smoke
To Make: Mix all ingredients in a saucepan, except butter, soy sauce and liquid smoke. Over medium heat, simmer for 30 minutes. Then, stir in remaining ingredients and simmer for an additional 10 minutes.
A few notes:
Liquid smoke can be found in the BBQ sauce section of your grocery store.
To add some heat, add a bit of cayenne pepper. You can also increase the chili powder.
Serve it on a pulled pork sandwich! YUM.