Tender and flavorful pork that is easily cooked in your crock pot. Serve this shredded pork with a side of pasta to complete your dinner.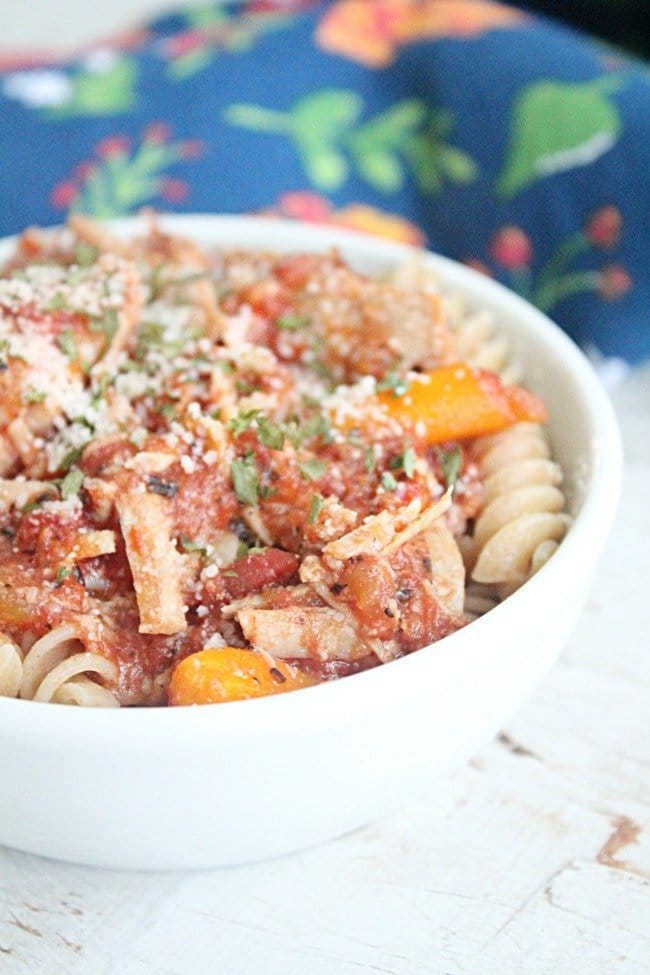 I have to apologize for the lack of pictures with this post. It was dinnertime and time was not on my side.
Also, this wasn't an easy to dish for me to shoot. It taste delicious, but, it's not too pretty.
Kinda ugly food=amazing dinner. 👍
Ingredients Needed:
Boneless pork tenderloin ( or pork shoulder)
Bacon: NO, don't cook it first! But, you will need to chop it.
Salt + Pepper+Minced onion +Minced garlic
Carrots
Chicken broth
Crushed tomatoes: regular or fire roasted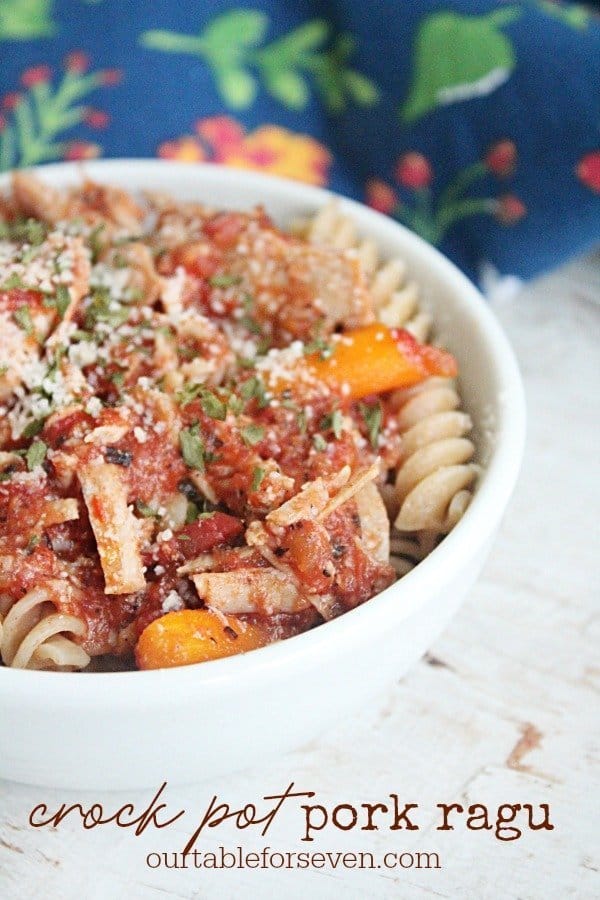 A Few Recipe Notes ➝ This dish will require you to cook the bacon, brown the pork and simmer the carrot/broth mixture in a separate large pot. If you are using the slow cooker function on your instant pot, you can skip the extra pot and use the "saute" function instead. This is exactly what I did. That is why my picture is of the instant pot. 😉
If you with to use fresh onions and garlic instead of minced. Saute them until they are soft after removing the bacon. Then, continue the recipe as noted.
More Pork for Your Crock Pot: