Creamy, fluffy hot cocoa made right in your crock pot/slow cooker!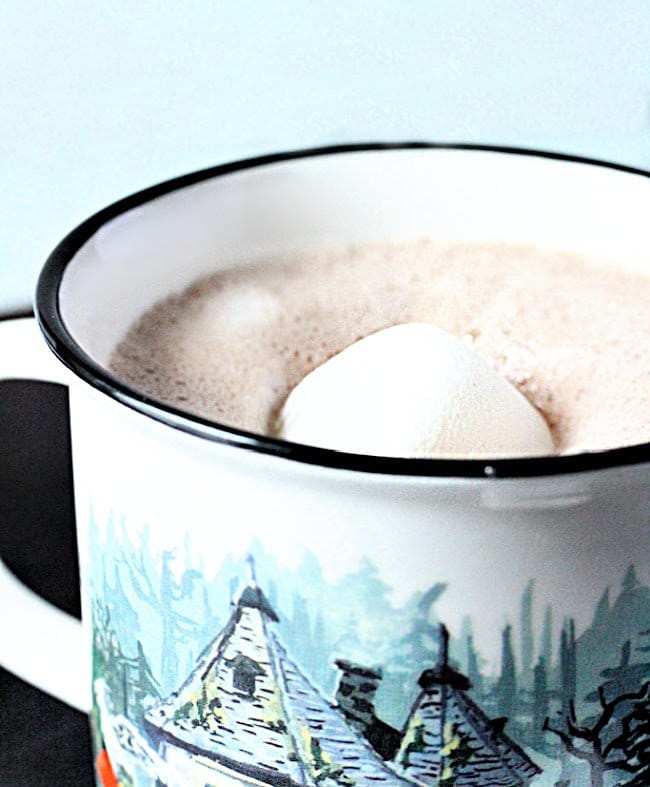 It's getting cold out there guys! Well, at least it is around here. 😉 Never the less, it's the perfect time to start hot cocoa season.
You know what that means friend? 🠮 🠮Stay at home. Stay warm. Drink large quantities of hot cocoa.
Ingredients Needed:
Milk
Chocolate syrup
Marshmallows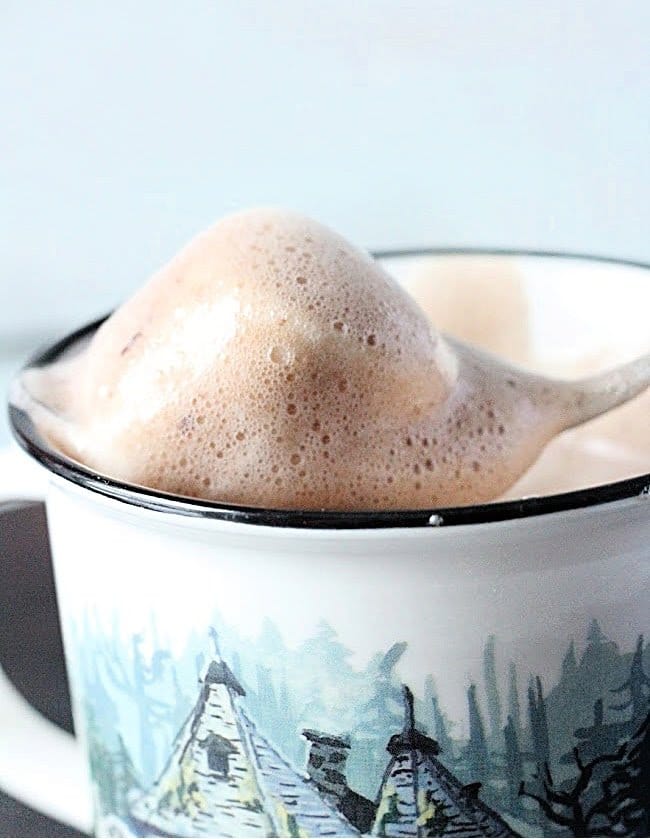 Chocolate Syrup: Make it homemade! It's crazy easy.
Marshmallows: I used 4 cups of large marshmallows ( as pictured). This was about 20-22 marshmallows. You can use a smaller/larger version, if desired.
To Make: Simply mix together milk and chocolate syrup in your crock pot. Then, add in marshmallows and cook on low for 1 hour. Give it a stir and then, cook another 30 minutes to an hour until fully heated and marshmallows are somewhat melted.
Somewhat Melted? Your marshmallows don't have to be totally melted. Actually, if they are just a bit melted, your cocoa is super fluffy and extra creamy.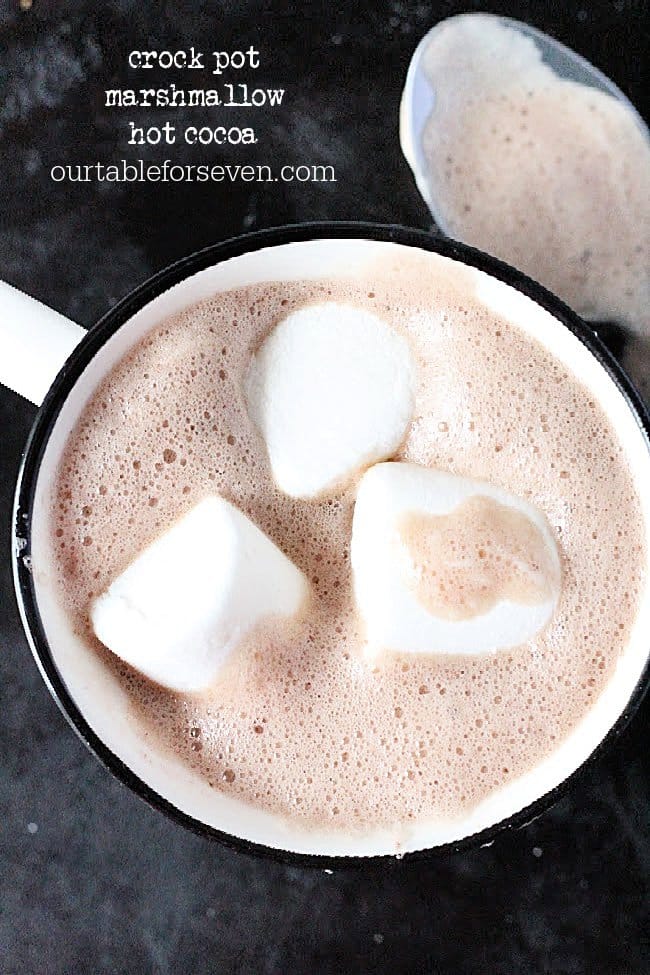 More Hot Cocoa to Try: