These French Dip Sandwiches are for the instant pot and crock pot! Super quick to toss together and extremely flavorful. Serve on a soft roll for one delicious dinner.
When I started food blogging way back in the day, I had no idea what french dip sandwiches were. Honestly.
Not realizing that I actually ate them quite frequently during my childhood (and adult life). But, when I was growing up, we simply referred to them as "beef sandwiches" or "Italian beef".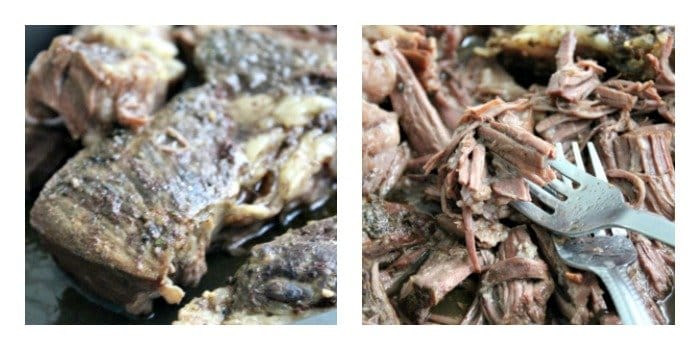 They were a staple at any type of social gathering in my family and still are to this day.
For our beef sandwiches, I like to cook the beef in the crock pot. But, I have also made it in my instant pot (pressure cooker). Both ways are easy and taste amazing.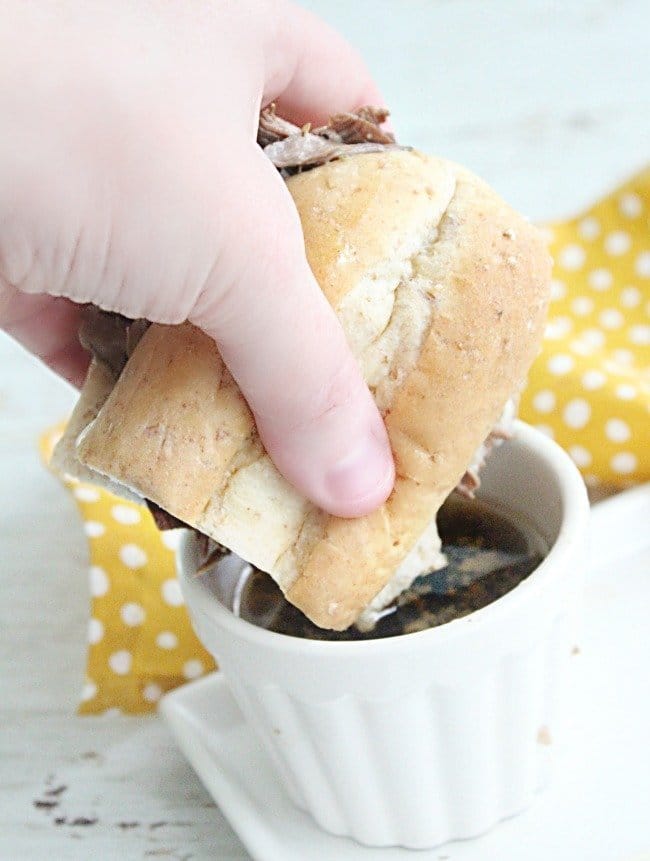 Ingredients:
Beef chuck roast: Need an alternative? See here.
Beef broth: If you want to watch your salt intake, check out the recipe card for an unsalted version.
Minced garlic & onion: Yes, you can use fresh versions of both instead.
Dried spices: Salt , pepper, oregano, paprika, basil, & red pepper flakes
How To Make: Place it all into the pot and cook. (easy!) This is the same for the crock pot, as well as, the instant pot. The crock pot will take about 6 hours to cook. The instant pot will take about an hour.
Recipe Notes: If needed, you can cut your chuck roast in 1/2 to fit into the instant pot. Cooking time is the same.
Cooking times may vary, depending on the size/thickness of the roast. Be sure to check the internal temperature before serving. It should be at least 145 degrees.
Serve on buns with the juice on the side or dunk the inside of the buns into the juice before adding your beef to the sandwich.
Topping ideas: Mozzarella cheese, red sauce (spaghetti sauce works well), peppers, onions, or giardiniera.