Crock Pot Cool Ranch Chicken Tacos! Four simple ingredients is all you need for these flavorful tacos.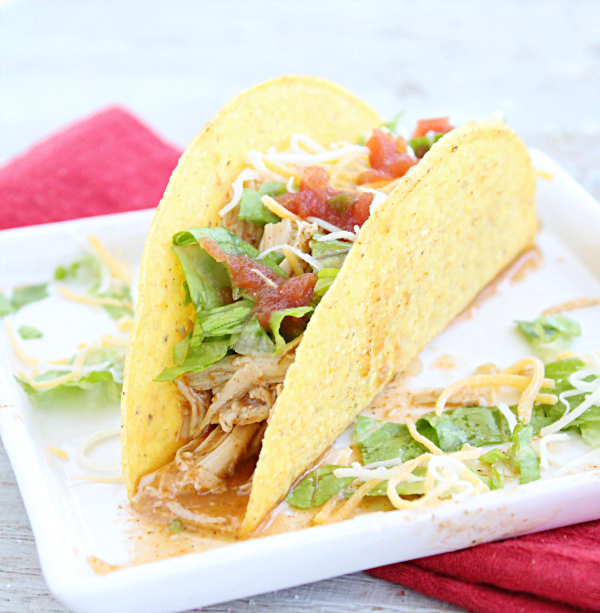 It's the end of an era, my crock pot era that is. It died. ☹
Specifically, it got zapped. Literally.
I was making dinner one night and the cord bumped up against the back counter. The cord broke and the whole thing made a huge "ZAP!" Leaving me really freaked out and a nice, black mark on my kitchen back counter.
Thankfully, nothing serious happened. No flames or smoke and the black mark was easily cleaned off. But, it was a goner. Luckily, I was able to transfer our dinner to a back up crock pot. A much smaller one that I rarely use, but, it did the trick.
I thought is was the perfect time to purchase the well-talked-about Instant Pot. It's a slow cooker, pressure cooker, and yogurt maker all in one. I know! Crazy. I've only used it once (was super fab), but, don't worry. We will still have lots of crock pot/slow cooker recipes around here in the future.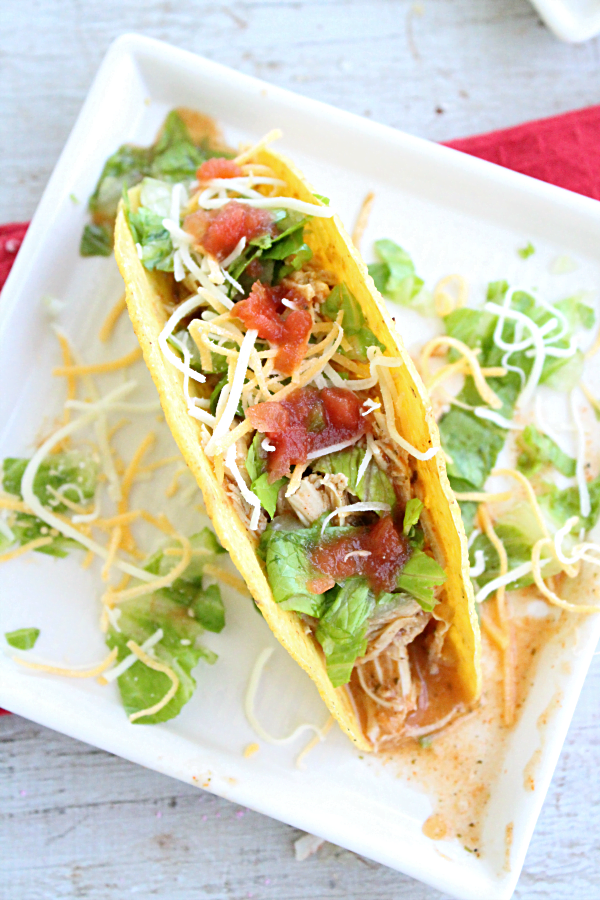 Before the "incident", I was able to make and shoot some crock pot recipes, including these tacos.
I seriously love tacos, don't you? I could eat them everyday. So darn good.
These particular tacos only 4 ingredients. Well, the chicken needs just 4 ingredients.
The taco ingredients is strictly up to you. Actually, if you don't even want to make tacos, you kinda don't have to. The shredded chicken would work for burritos, salads, tostadas or even a sandwich.
It's full of flavor and perfectly versatile.
Grab a taco and enjoy!