Crunchy granola made right in your crock pot! Eat it plain or sprinkled on your favorite yogurt. Add in your favorite crunchiness and make it your own.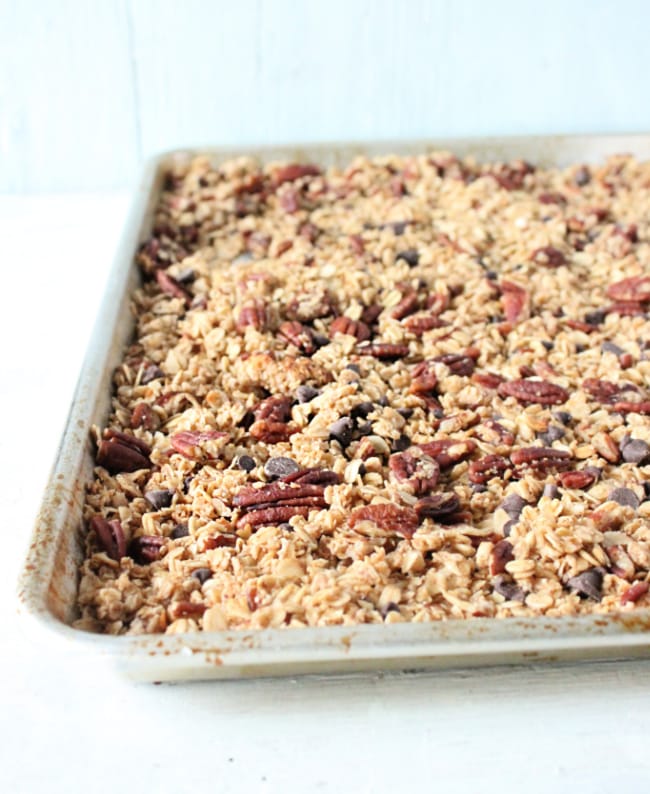 I have successfully made granola in my crock pot several times. My next task is making homemade yogurt in my Instant Pot. For some reason, making homemade yogurt intimidates me, but, I am determined!
Ingredients Needed:
Old fashion oats
Chopped raw nuts
Maple syrup
Salt + Ground cinnamon + Vanilla
Egg white
Coconut oil
Your preferred stir ins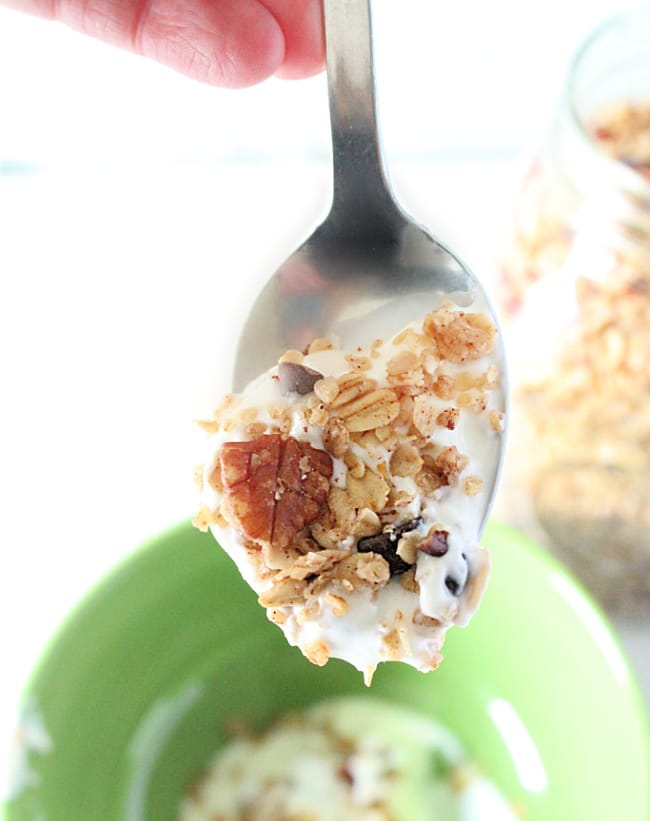 Raw Nuts: I used pecans, because, that is what I had on hand. However, cashews, peanuts, almonds or macadamia nuts.
Maple Syrup: If desired, honey can be used instead.
Coconut Oil: Melt it, then, let it cool before adding it to your oats mixture. See the recipe card for the brand I use.
Egg White? Yes. I like to add one to my homemade granola. It will give you a few crunchy nuggets in your granola.
Stir In Ideas:
Shredded coconut
Pumpkin seeds, sunflower seeds, chia seeds
Dried fruit
Mini chocolate chips
Flaky cereal ( ex: corn flakes, all bran, etc)
A note about stir ins: Chocolate chips and dried fruit should be added in after your granola is baked.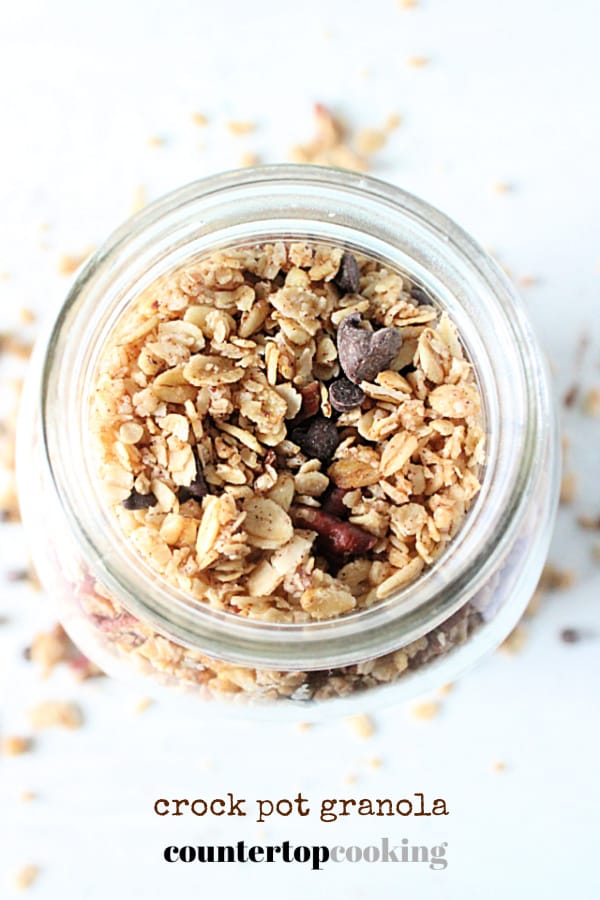 To Make:
In a large bowl, toss together oats, raw nuts and stir ins (see above notes about stir ins)
Add in remainder of ingredients and mix it completely. Get all that mixture coated.
Transfer to your crock pot.
When cooking the crock pot, you will have the lid on, but, it will need to be vented a bit. This will help release some of the heat and give it more of a crunch. Stick the handle of a wooden spoon under the lid to keep it propped up a bit to vent.
While it's cooking, stir frequently.
When it's done, spread the mixture evenly on top a large flat rimmed baking sheet to cool. Once it's cooled, mix in any stir ins that weren't cooked in with the mixture.
Store your granola in an airtight covered container
Try these too: