Soft chocolate cake baked in the crock pot with a peanut buttery lava sauce for serving!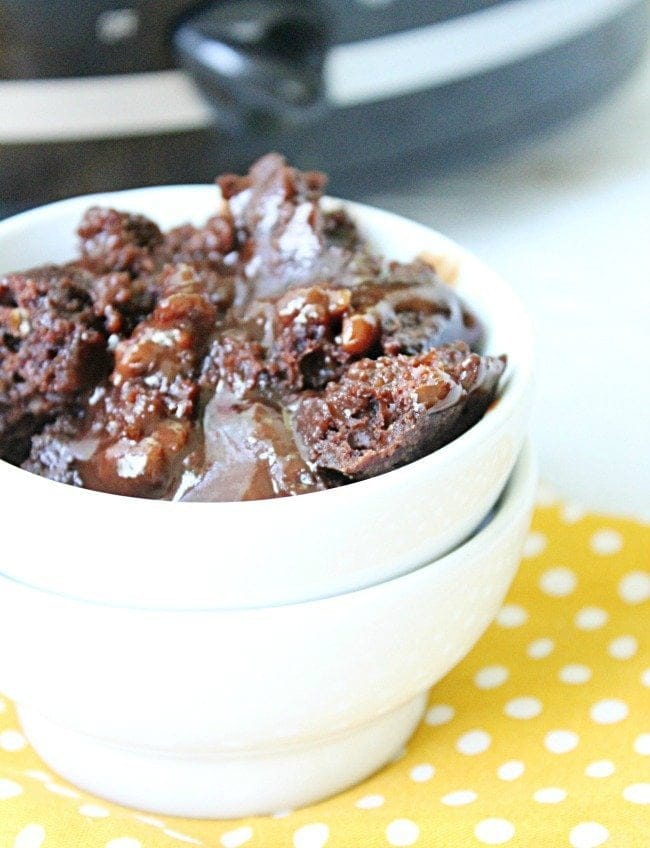 Today's cake is really delicious! Unfortunately, it's not very pretty. 😞 But, yes..it's delicious and it's also made in your crock pot!
The reason for it's un-prettiness is really because this cake isn't cut with precision when served. It's scooped. Yep, just grab a large serving spoon and scoop it right from the pot. Then, after scooping your cake out, there is going to be a lovely sauce sitting at the bottom.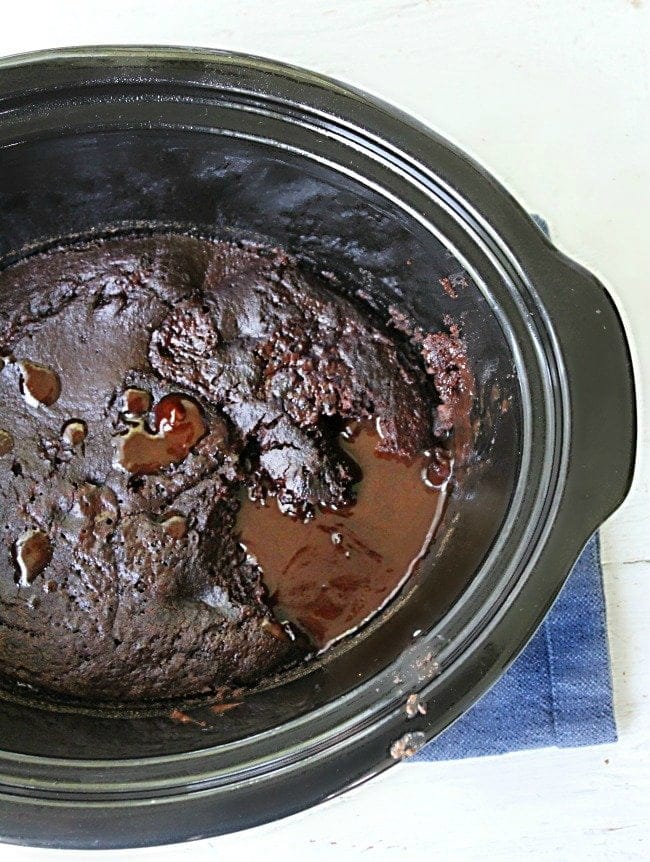 Here is our breakdown:
First, your batter is made. This is a basic chocolate cake batter, except, there are no eggs required for it. None. But,it will be thick.
Give the pot a good spray with non stick cooking spray or line with crock pot liners. This makes clean up much easier. Once you are done, spread the cake batter on the bottom.
Make your "lava" sauce. Mix together the ingredients and pour it on top of your cake batter. DO NOT STIR! As the cake bakes, the lava sauce will go to the bottom of the pot.
Once baked, remove the crock from your slow cooker and let it cool for 15-30 minutes before serving. It's hot..be careful!
When serving, scoop your cake from the crock pot with a serving spoon. Then, top it with the creamy lava sauce below.
It's fabulous on it's own, but, vanilla ice cream or whipped cream is another option. Both are amazing with it!
This Crock Pot Peanut Butter Lava Cake is a chocolaty, peanut- buttery dream. Turn off your oven and get to baking it soon!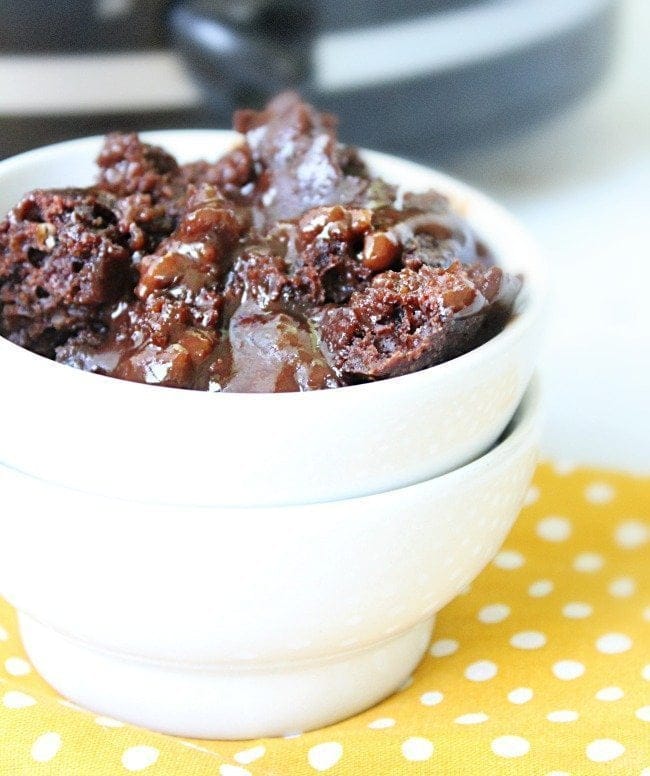 Peanut Butter and Chocolate? Count me in!