Creamy, dreamy and only needs 3 ingredients! Dunk your favorite fruit, cookies, pound cake or salty snacks for a fun dessert. Your crock pot makes it quick and keeps it warm for however long you wish to be dunking.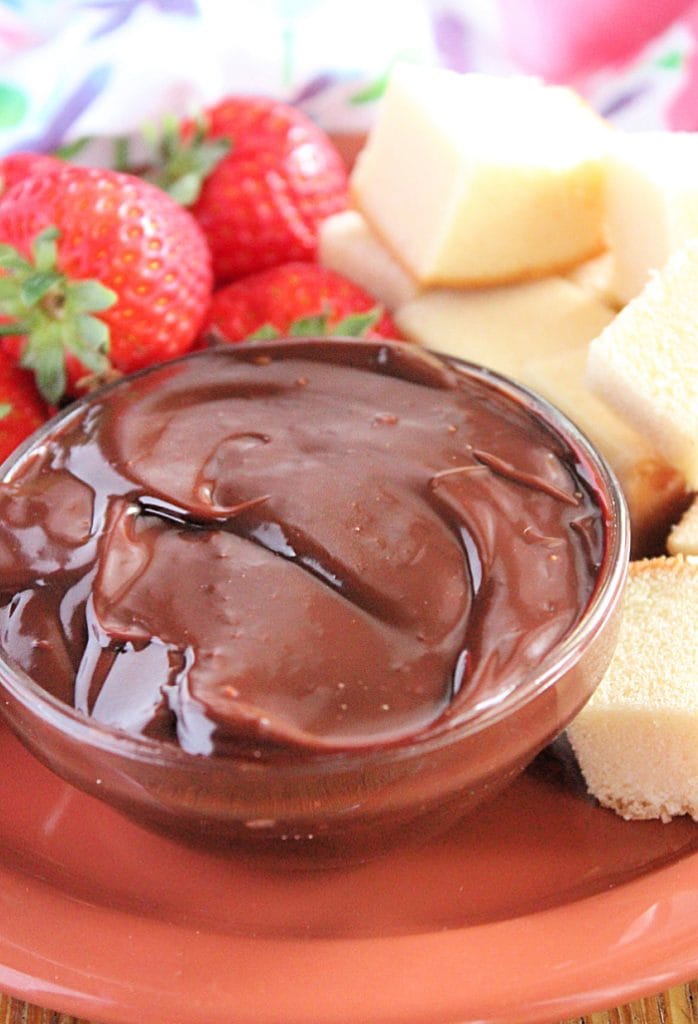 Just Three Ingredients:
Chocolate chips
Whipping cream
Salt
Chocolate Chips: I prefer to use dark chocolate chips for my desserts. However, you can use milk chocolate or semi sweet for this. You can also use a combination of them. Make sure they add up to 2 1/4 cups.
You will want to dunk something in your fondue. Here are a few ideas:
Pound cake
Fresh fruit
Graham crackers
Cookies
Large marshmallows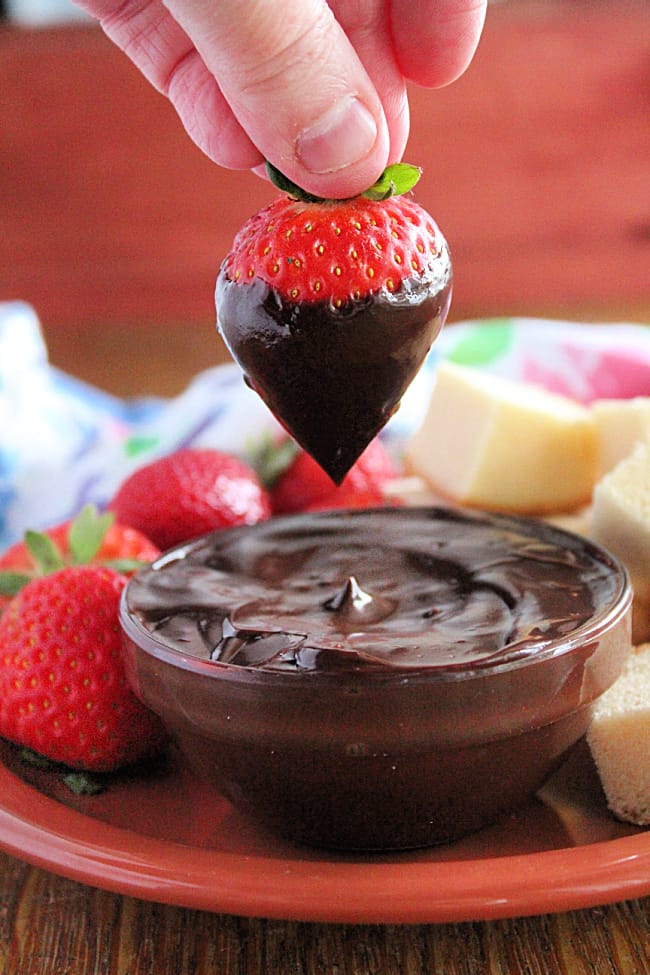 A few notes:
I like using the crock pot for this. It doesn't take long and it will keep the fondue warm for serving. However, if you don't want to use the crock pot, you can use another method.
Stovetop Method: In a saucepan over medium heat, melt chocolate chips with cream and salt. Continue until it's fully melted and smooth.
Can I use the microwave instead? Yes. However, you will have to melt the mixture in 30 second intervals. This will help prevent burning.
Storage: Store your leftovers in a covered container in the refrigerator. When you are ready to enjoy it again, simply heat it up in the crock pot, stove top or microwave. If necessary, add a little milk or cream to the chocolate when reheating. It will thin it out and make for easier stirring.