A moist banana bread filled with shredded zucchini and chocolate chips. Making it right in your crock pot is easy and takes no time at all. A great way to enjoy your bread without having to turn on the oven.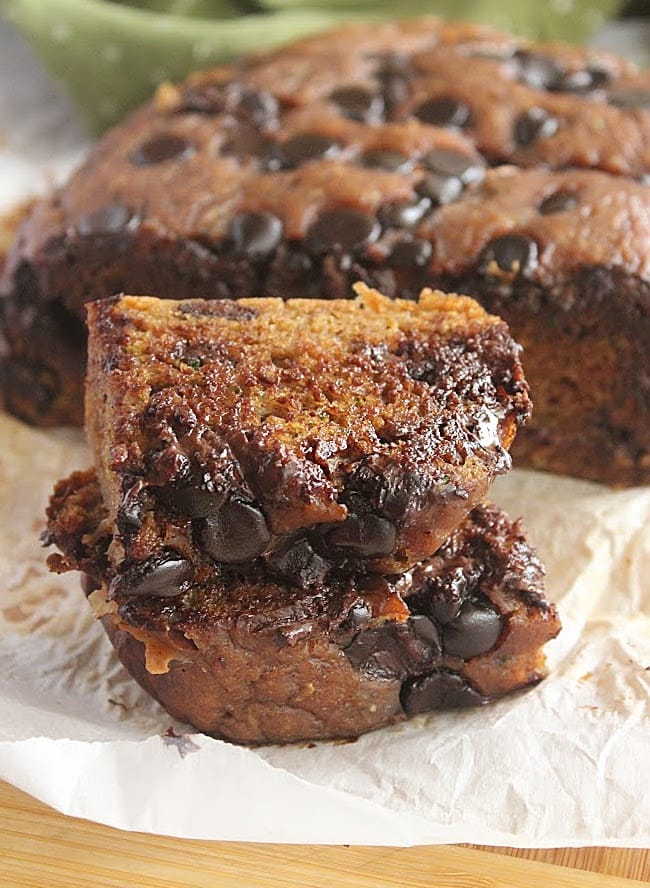 Banana bread is such a classic thing to make. We eat various versions of it quite often. Whether it be the classic, a peanut butter version or dark chocolate, it is always a hit.
This version has of course, chocolate, but, with the added bonus of shredded zucchini! It's moist, chocolatey and really easy to make in your crock pot.
Ingredients Needed:
Flour + Salt + Baking soda + Ground cinnamon
Plain Greek yogurt
Brown sugar
Eggs
Bananas
Shredded zucchini
Chocolate chips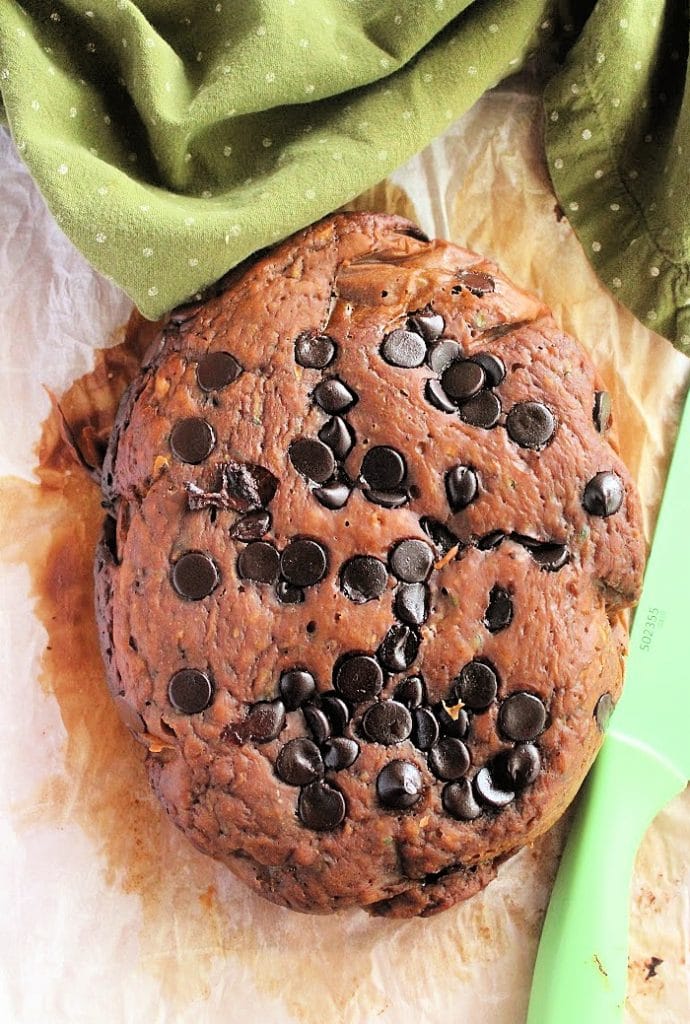 Bananas: The riper, the better. You will need 2 medium sized bananas. Mashing them can be done with your electric mixer or use a hand held potato masher…it does a great job!
Plain Greek Yogurt: If desired or needed, this can be replaced with sour cream.
Zucchini: You will need 3/4 cup of shredded zucchini. Shredding a medium size zucchini should give you enough .
Chocolate Chips: I prefer to use a dark chocolate chips. However, regular semi sweet will do the job.
A few recipe notes:
Don't overmix your batter. Simply mix your batter until no dry spots remain. A few lumps is ok. Over mixing your batter could give you a dense loaf of bread.
Cooking time may vary, depending on your crock pot. Start your cooking time at 1 hour, then, check it. You want a toothpick/knife to come out clean when inserted. Your cooking time may be up to 3 hours.
Line your crock pot with parchment or crock pot liners before spreading the batter. This will make for easy removal and clean up.
Shredding Zucchini:
Don't worry about peeling your zucchini, shred it right along with the skin.
You can shred your zucchini using a your food processor, an electric shredder or a hand shredder.
Important: Once your zucchini is shredded, lay it out in a single layer on a clean cotton towel. Roll it up and over your sink, ring out all the excess water. Adding all that extra water may mess up the texture of your bread. In the recipe card, this instruction is noted as "water removed"