A moist chocolate cake cooked in your crock pot! All you need is a short list of basic ingredients…no boxed mix required!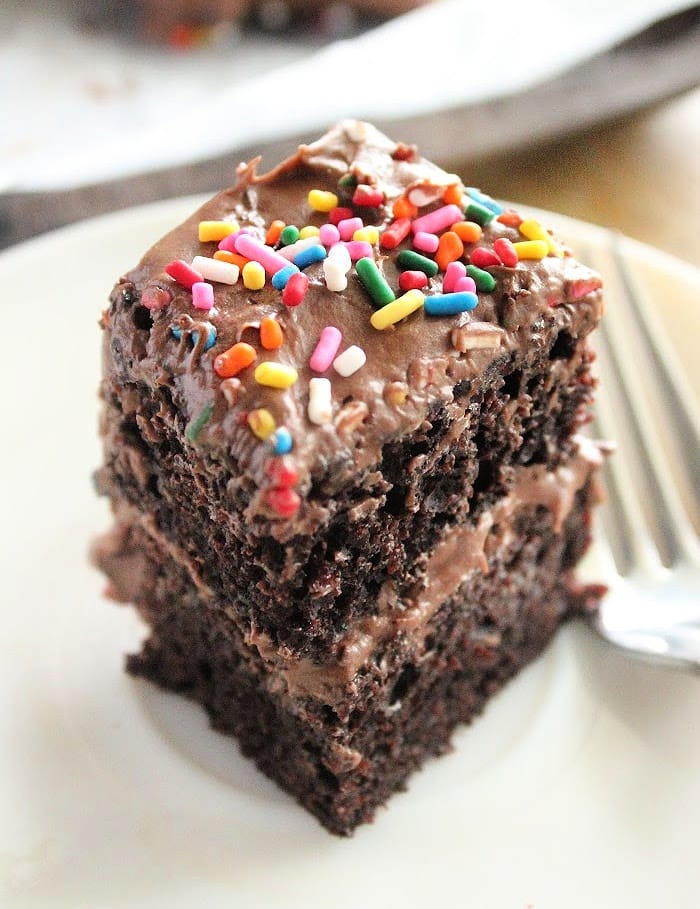 Ingredients List:
White sugar
Flour + Baking soda + Baking powder + Salt
Brown sugar
Eggs
Milk
Oil
Unsweetened cocoa powder
Oil: Canola, vegetable or sunflower will all; work just fine. I do recommend sticking with a neutral tasting oil, so, you don't have to worry about any flavors clashing in your cake.
What About Frosting?
This is basic chocolate cake that can be frosted with just about any kind of frosting ( or topping). I went the quick way and used a can of the prepared variety.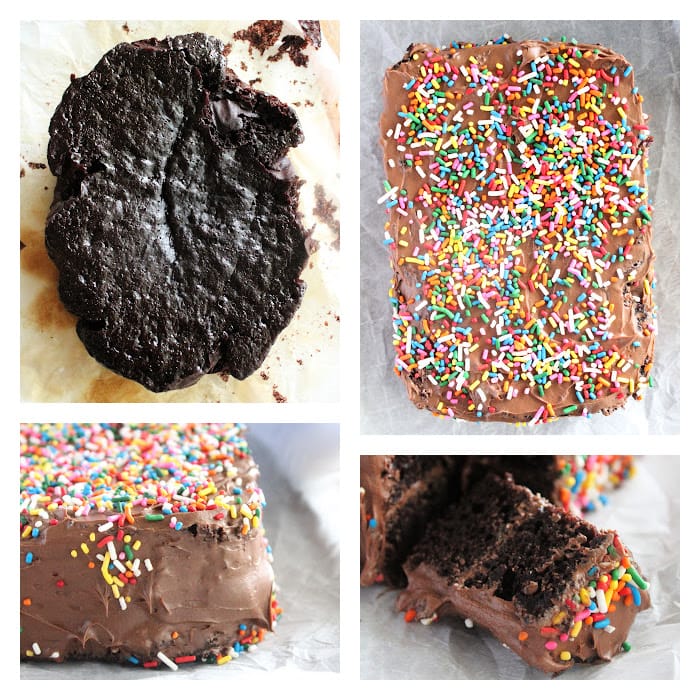 As you can see from the above picture, my finished cake looked a bit rough after it came out of the crock pot. It was simply due to the sides forming against parchment paper. For picture taking, I gave it a bit of a makeover, once it was completely cooled.
To Give it a More Finished Look:
I cut the edges off to form a rectangle. Then, took a sharp knife and sliced it into two separate layers.
Then, I frosted the top of one layer and place it on top of the other. It was then finished off with full coverage of frosting and sprinkles.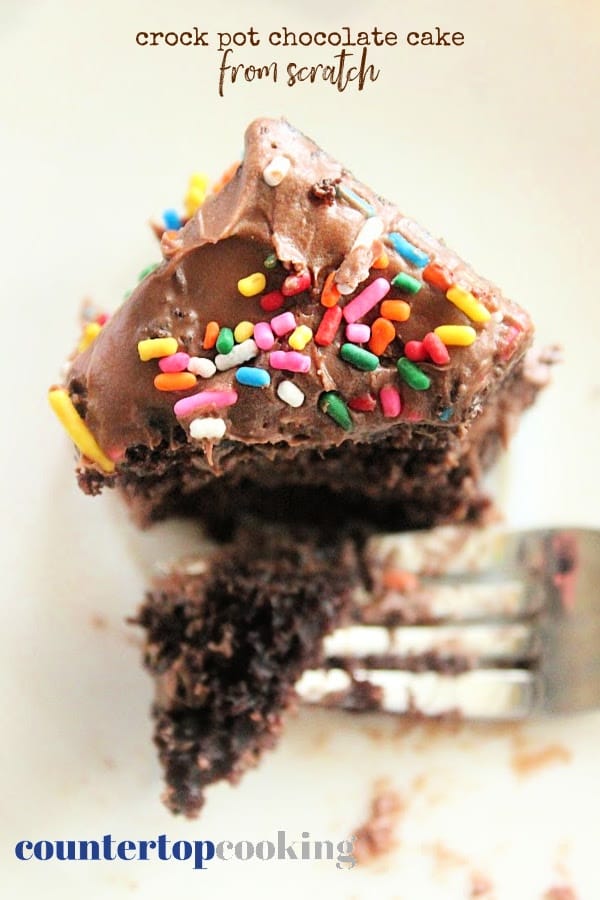 To Make:
First, line your crock pot with liners or parchment paper.
Next, make your batter and spread into the bottom of your crock pot.
Cover the crock pot, but, leave it propped open a bit with a wooden spoon. This will release a bit of steam while cooking.
Continue cooking until toothpick inserted comes out clean.
Remember: Cooking time may vary, depending on the size and brand of your crock pot.