Just 5 minutes prep and a few ingredients and you have your perfect party cheese dip!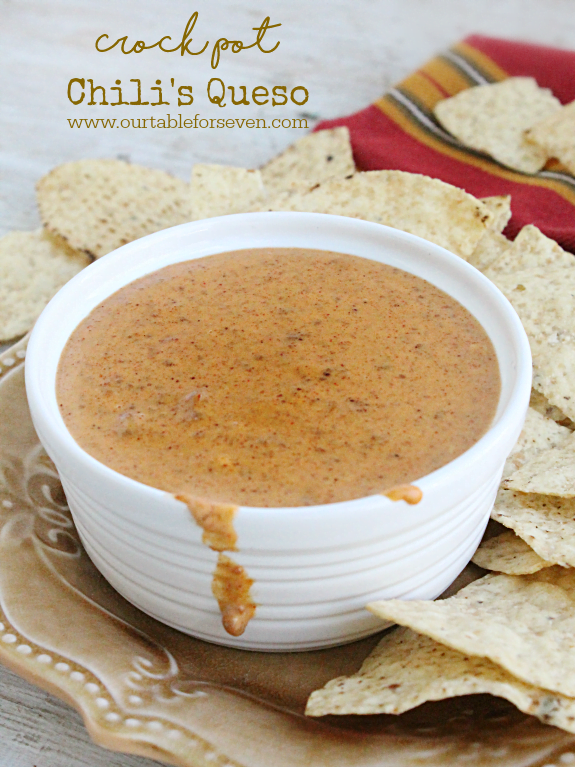 Is it wrong that this cheese dip has Velveeta in it and I totally love it? Gosh, I hope not
I know. Velveeta.
Lots of people are anti-processed cheese, and I'm totally with them on it. I love my real cheese too.
But, this? It's just one little dip. One really delicious dip, so, if you make it..I swear your Velveeta secret is safe with me. 😉
Your prep time on this is about 5 minutes and it takes only an hour or so in your crock pot. Also, having in crock pot keeps it warm and you don't have to worry about cold cheese dip when you serve it. Totally handy!
Goes great with tortilla chips or veggies and really does taste like the queso at Chili's restaurant. Keep this one handy for all those upcoming holiday parties.
It will be a guaranteed hit.