A great dessert for a party! Creamy individual cheesecakes baked right in your crock pot and can be topped off with any a wide variety of sweet additions.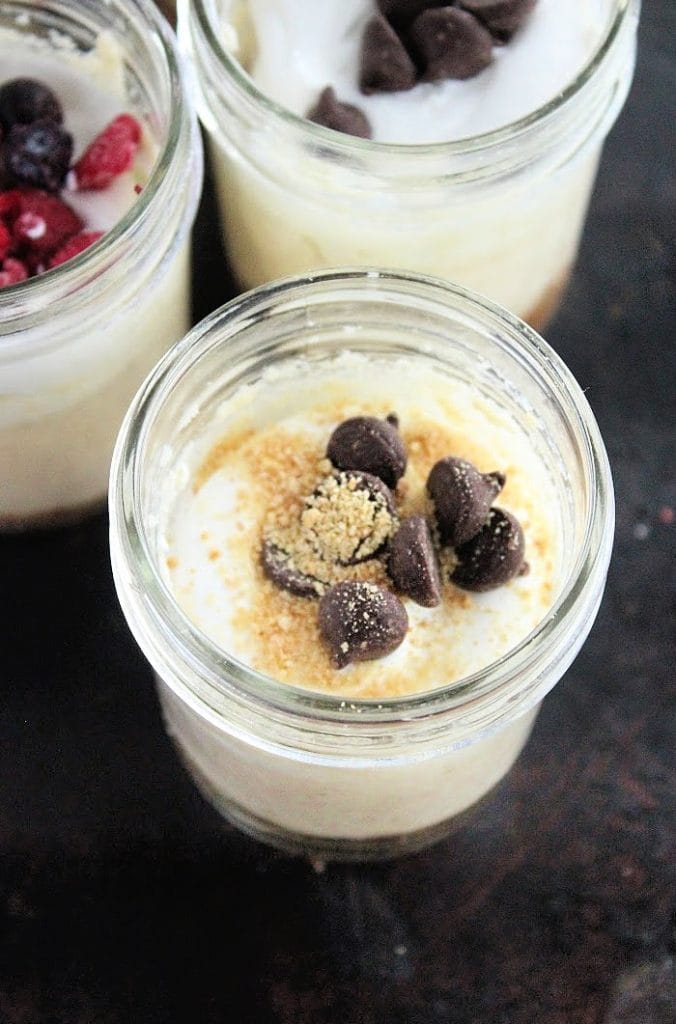 Ingredients Needed:
Cream cheese
Sugar
Graham cracker crumbs
Egg
Cornstarch
Milk
What Size Jars Do I Need? I filled 5 – 8 oz mason jars. You can use larger/smaller jars, but, your cooking time will differ.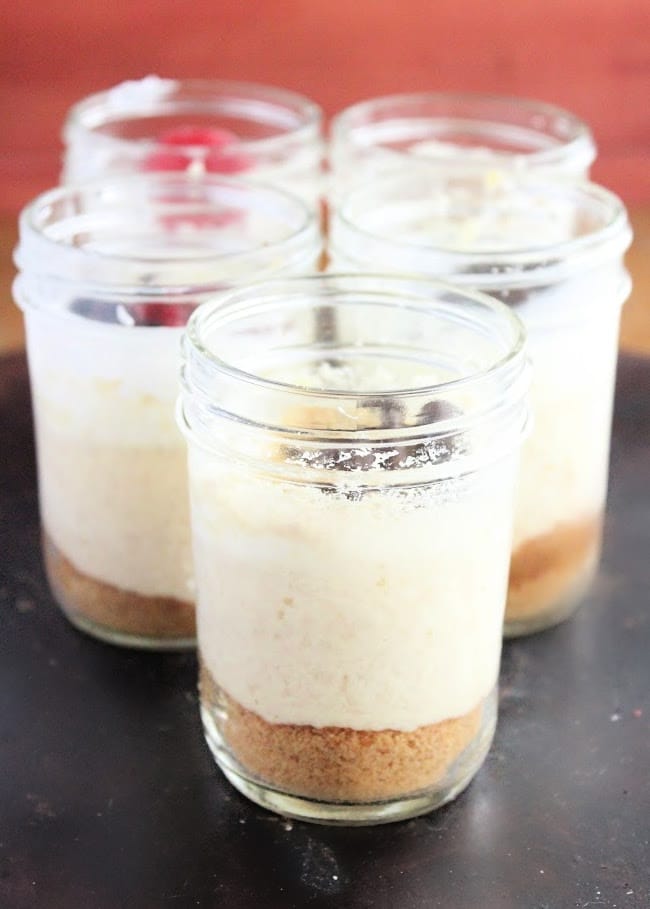 How to Make:
First, place an empty jar in your crock pot. Then, fill the pot with warm water around the empty jar. You want the water level to cover about 3/4 of the jar.
Then, remove the jar and spray it, and the others with non stick cooking spray.
Mix together the ingredients for the crust. Press them into the bottom of each prepared jar.
Next, make your filling and divide it evenly into the jars. Wipe any access batter from the rim. After wiping, if needed, re-spray the area with non stick cooking spray.
Place the filed jars into the crock pot with the water. Cover and cook on high.
Once they are done, let them rest in the crock pot for about 15 minutes, then, refrigerate before serving.
A few notes:
Every crock pot is different. Your cooking time may vary, depending on the brand and size of your crock pot. Your cheesecakes are done with the centers are no longer jiggly.
Be sure to refrigerate your fully baked cheesecakes for at least 4 hours before serving. If desired, you can refrigerate them overnight beforehand.
Keep any leftovers in the refrigerator.
Toppings:
You can eat your cheesecake plain or top them with fresh fruit, whipped cream, chocolate syrup, caramel sauce or few extra graham cracker crumbs.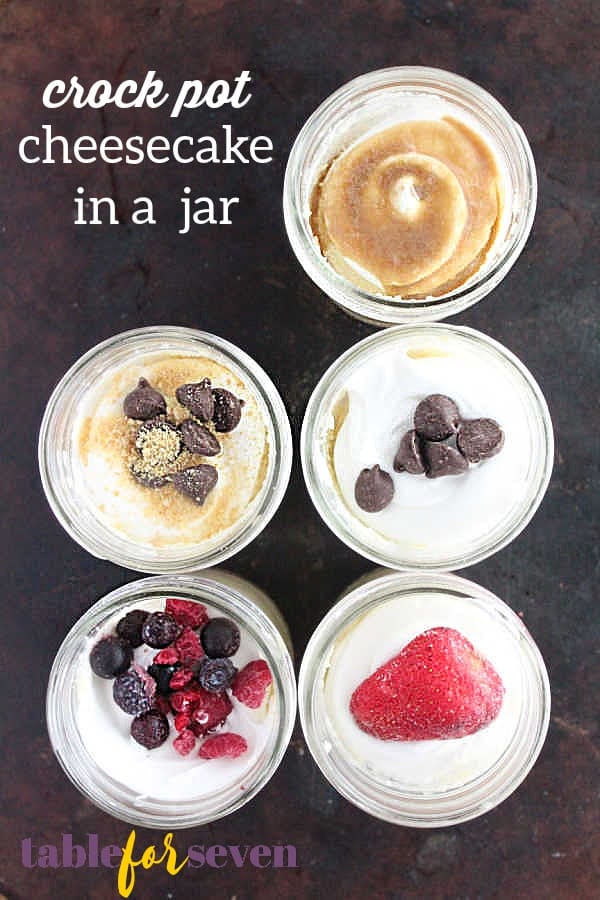 More Desserts for Your Crock Pot: