Crock Pot Beef Stew is perfect the season! Hearty beef stew made in your crock pot.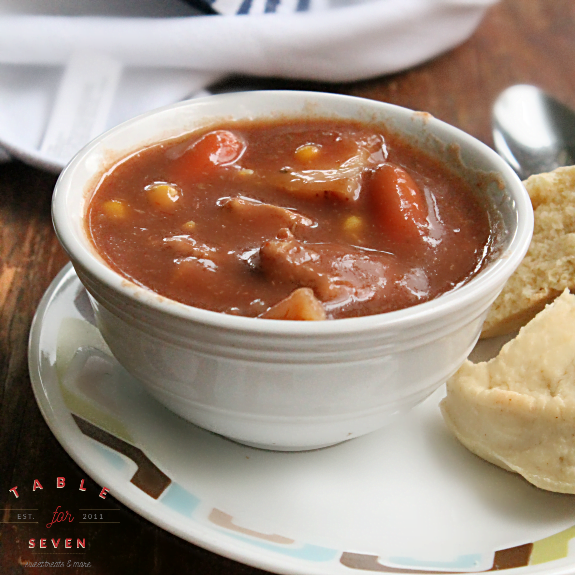 Growing up,we had stew quite often for dinner. My mom would get a huge piece of beef on sale and then have the butcher cut it up. We would then have stew, or chop suey or whatever my mom would cook up. It fed all of us and helped with grocery budget.
I'm not as efficient with grocery budget as my mom was, but, I try my best to find dishes that fill everybody up and doesn't completely break the bank.
That is why I love this stew.
It's filling, has your entire meal in the crock pot and is pretty budget friendly. You have your meat, your veggies and your starch and it's all right in your crock pot!
Ingredients Needed:
Beef stew meat
Onion
Celery
Minced garlic
Tomato paste
Beef broth
Worcestershire sauce
Carrots
Potatoes
Frozen kernel corn
Dried parsley
Flour
Water
Salt/Pepper
How to Make:
Place all the ingredients into your crock pot, except flour, water and corn.
Cover and cook on high for 5 1/2 hours.
Then, in a small bowl, whisk together flour and water until smooth. Stir into the crock pot with the frozen corn.
Cover again and cook an additional 30 minutes.
Storage: Keep any leftovers in a covered container in the refrigerator. Eat within 2-3 days. This stew can also be frozen. Store leftovers in a freezer safe, covered container or storage bag. It will stay good for 2-3 months.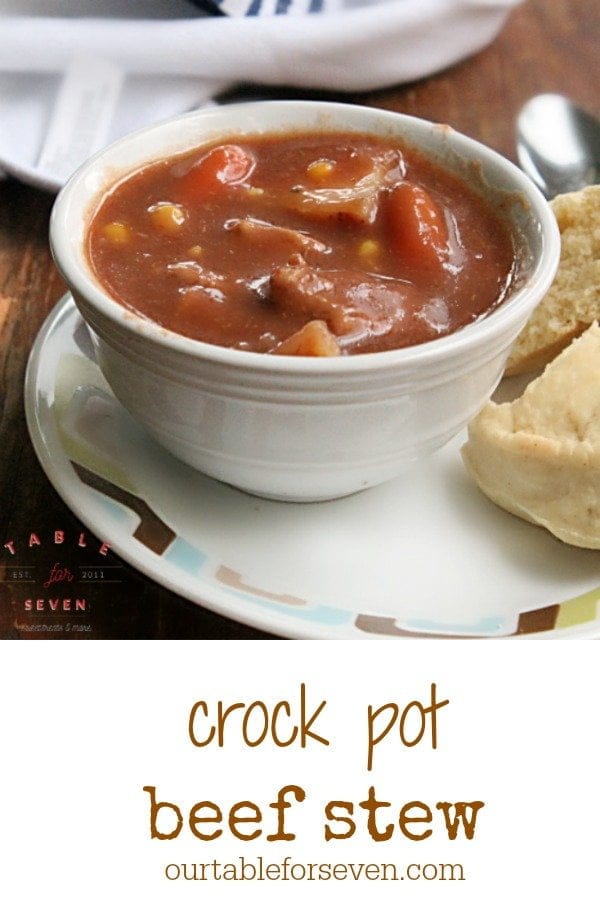 Try these too: