Yes! Make baked potatoes in your crock pot. It's easy.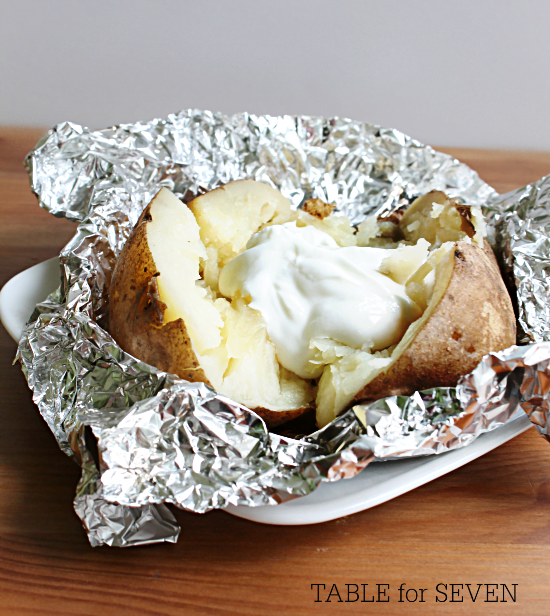 This wasn't originally suppose to be posted, so, pardon, my very, un-fancy photos. But,this is a very un-fancy recipe, so, perhaps, they go well together.
It was, however, a great success, so, it had to be shared.
If you love baked potatoes as much as me, this is going to make you so very happy.
Did you know they can be cooked right in your crock pot?!
I honestly didn't. Thank you again, Pinterest for opening my eyes!
Now, dressing up the baked potato is your own personal choice. So, when it comes to toppings, go crazy with your ideas. Today it is all about cooking them. Which is so darn easy, a child could do it.
It's a great way to enjoy baked potatoes without turning your oven this summer and it's a perfect way to cook a larger quantity of potatoes for a crowd.