An easy cake loaded with sweet apples and made right in your crock pot! Serve it warm for a perfect fall dessert.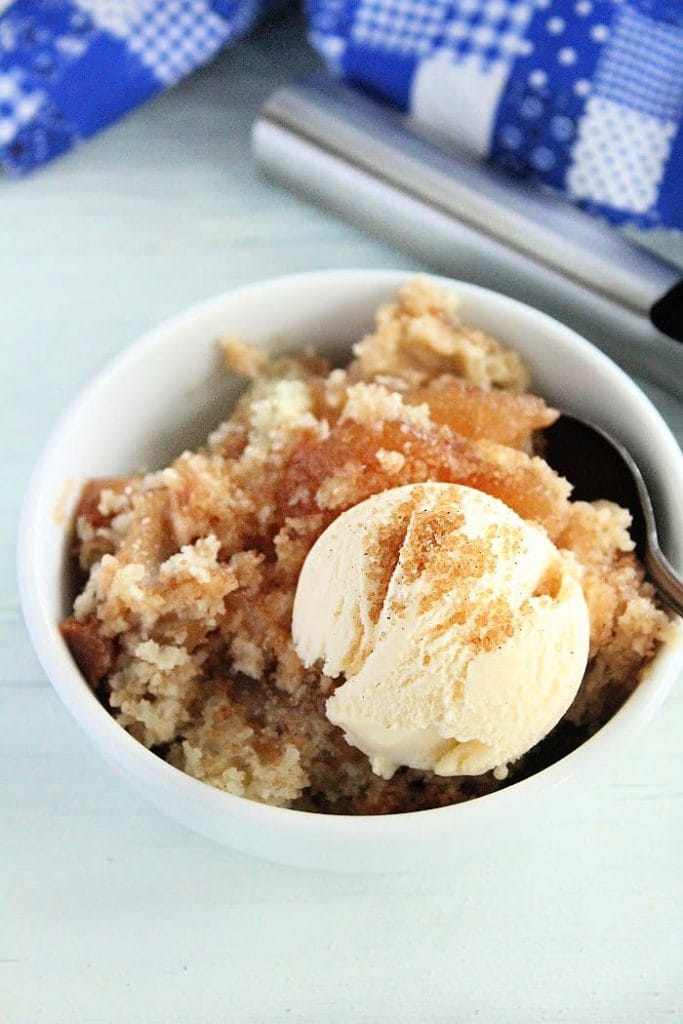 Ingredients Needed:
Yellow cake mix
Apple pie filling
Ground cinnamon
Brown sugar
Eggs
Plain Greek yogurt
Oil
Milk
Cake Mix: Vanilla, yellow, white or any similar variety will work for these. Stick with a standard size box ( 15-18 oz) and you will be good.
Oil: A neutral tasting oil (canola/vegetable/sunflower) work best for this cake.
Plain Greek Yogurt: If desired, you can replace this with sour cream.
Brown Sugar: Coconut palm sugar can be used as a replacement.
How to Make:
First, mix the apple mixture. Then, spread just half of it into a prepared crock pot.
Then, make your batter. Spread just half of the batter on top of those apples.
Add another layer of apples and batter.
Cover the crock pot and cook.
After 2 hours, turn off the crock pot and leave the lid just ajar. Continue for another 30 minutes.
This cake is best served warm!
Notes:
Cooking time may vary, depending on your crock pot. Your cake will be done when a toothpick inserted comes out clean.
Keep any leftover cake in a covered container in the refrigerator. Eat within 2-3 days.