The sweet taste of apples and balsamic vinegar make up this delicious and simple chicken..all cooked in your crock pot.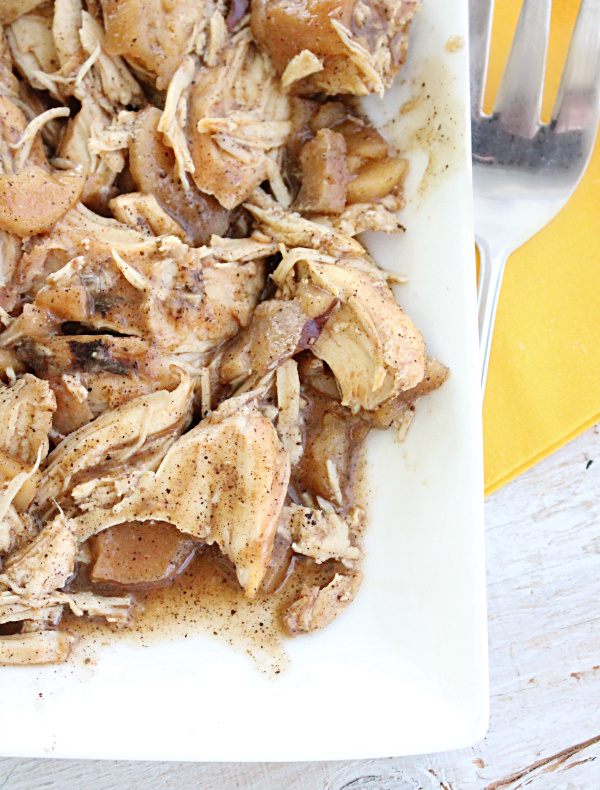 As mentioned a few months ago, my crock pot zapped out on me. It was such a sad day. 🙁
However, I made and photographed this chicken previously to that sad, sad, day and honestly, completely forgot about it. Which is really weird.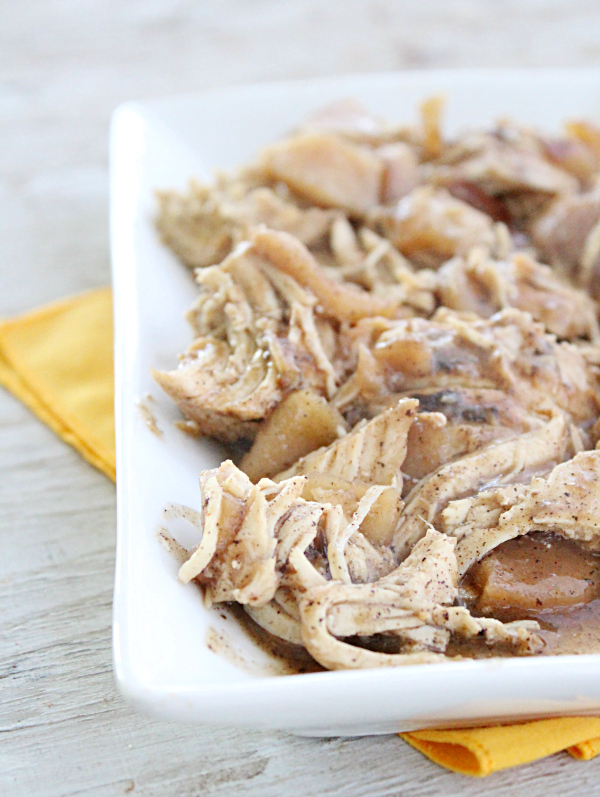 I'm usually so on top of my picture taking-editing-posting schedule. The pictures have been saved on my computer and popped out at me over the weekend. So, if you are wondering what's up with the more fall-ish season flavor of this chicken and why I'm sharing it in May..that's the reason.
Not a very exciting story, but, really delicious and flavorful chicken!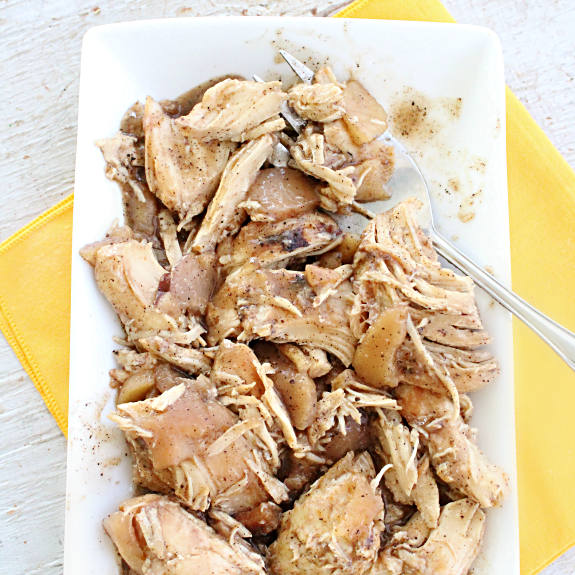 Apples, balsamic vinegar and a few other ingredients make this one a winner. Really simple and as previously mentioned, delicious. Serve it with brown (or white) rice or egg noodles for a hearty and easy dinner!