Creamy dressing with a delicious garlic flavor! Use it with your favorite salad or as a dip!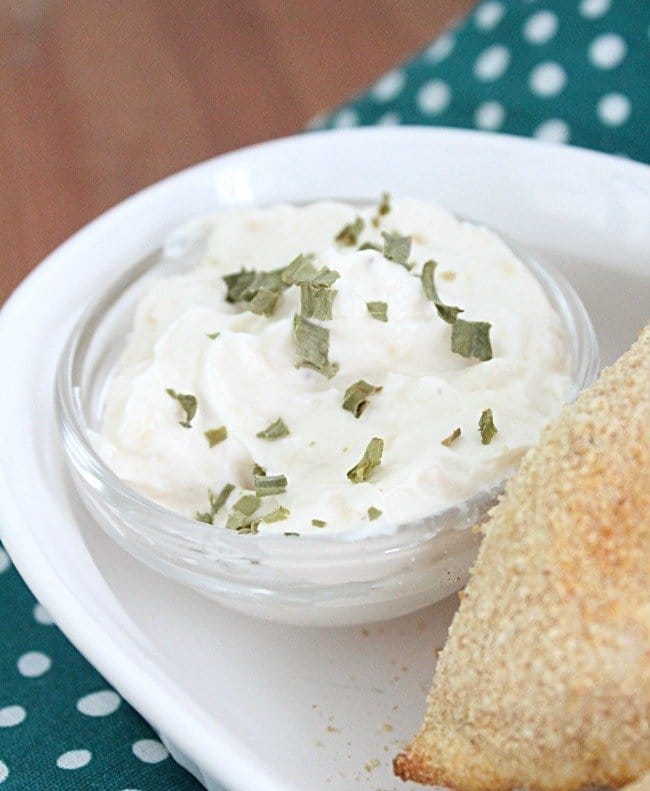 Did you make it until midnight? I did not. I previously thought 10 pm would be limit, but, it was 11 pm! I know, living the crazy life around here. It was pretty nice though. The kids watched movies and Mr Plain and myself watched Season 3 of Alias on Netflix. Not too shabby..nice and casual.
There is a pizza place near my mom's house. They sell the best food there. The pizza is total love. I've been eating it since I was a kid. Even better than the pizza is the creamy garlic dressing. It comes with their salads, but, it's great to dip veggies in, the pizza, and heck, at times, a mozzarella stick or two.
It's awesome stuff. But, finding a bottle of good creamy garlic dressing has always been a challenge.
This homemade version was the answer! This dressing has a great garlic taste and works in salads or has a dip for veggies, chips, whatever you love to dip.