Creamy and delicious! A perfect weeknight dinner or use as a replacement for the canned version.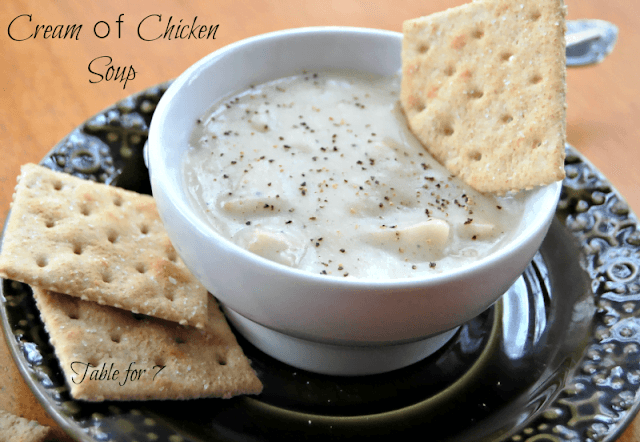 Well, fall was nice, wasn't it? It lasted here about a week.
Then, suddenly, it was winter-like cold. We were enjoying the outside with sweatshirts and then..boom! Winter coats and gloves?
Already?!
Let's hope the snow stays away for a good long while. Half my kids need boots this year and that is a task that I would like to avoid as long as possible. Oh..and snow pants..ugh!
Let's change the subject to soup.
With the weather getting colder and chillier, soup is always a nice dish to warm up you and your home. Honestly, I don't make much homemade soups. We have always been strictly a Campbell's family the few times we eat it. But, canned soup is soooo high is sodium. This is much healthier Also, much tastier.
This is a simple recipe you can easily make for a weeknight dinner with a side of crunchy bread and it can also be used for recipes that call for canned cream of chicken soup.
A few recipes ideas to use your cream of chicken soup:
A brief note:
this recipe make equivalent to 2 cans of condensed soup