No need to make a trip to your local bakery! Make this creamy, flaky cream cheese danish right in your own kitchen. A delicious idea for a special breakfast treat or dessert.
Ingredients List:
Crescent roll dough
Cream cheese
White Sugar
Lemon juice
Vanilla
Plain Greek yogurt
Powdered sugar
Milk
Butter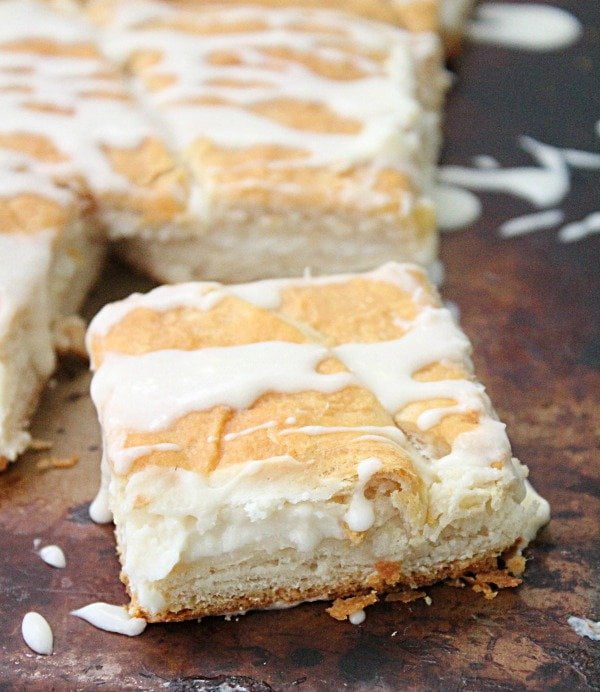 Crescent Roll Dough: I like to use the already made crescent dough sheets. If you can't locate them in your area, you can simply use a regular package of crescent rolls. You will need to roll them out into 1 full rectangle and seal the seams together with your fingers. Then, you can follow the recipe as written.
Plain Greek Yogurt: Feel free to use sour cream as a substitute.
How to Make:
First, grease a 9 x 13 baking pan. Then, roll out a sheet of crescent roll dough and spread it on top the bottom of the pan.
Remember, if you are using individual crescent rolls dough, roll the entire package of dough out to form a rectangle. Then, pinch the seams together.
Next, make the filling. Be sure your cream cheese is softened before mixing!
Top the cream cheese filling with the second sheet of crescent roll dough. Again, pinching the seams together if you are using the individual rolls of dough.
Finally, bake!
Once it's done, make the icing and drizzle on top of the cooled danish.
Storage: Store any leftovers in a covered container in the refrigerator. Use/eat within 2-3 days.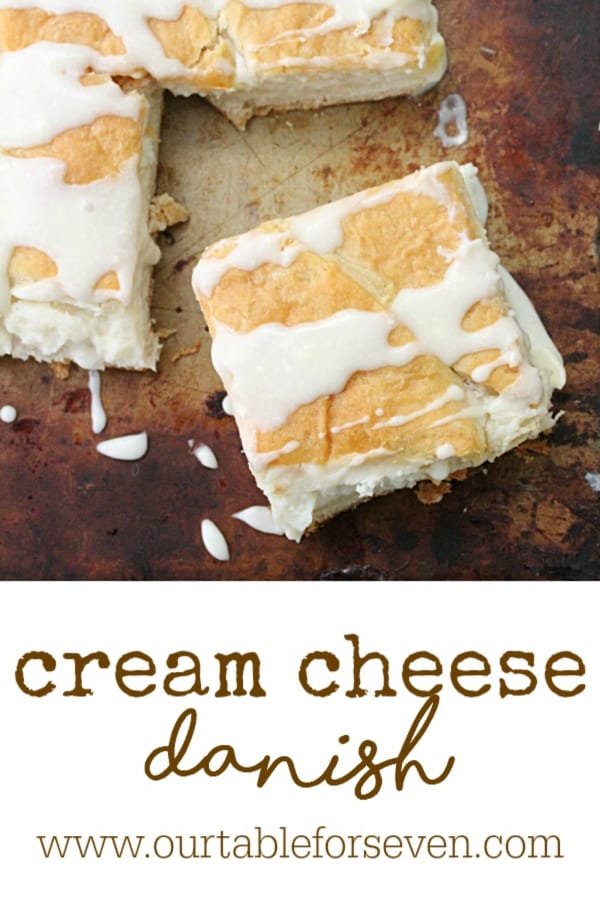 More Bakery Recipes to Make at Home: