Easy sugar cookies loaded with sweet cranberries, then, dunked in smooth chocolate. A great cookie for the holidays!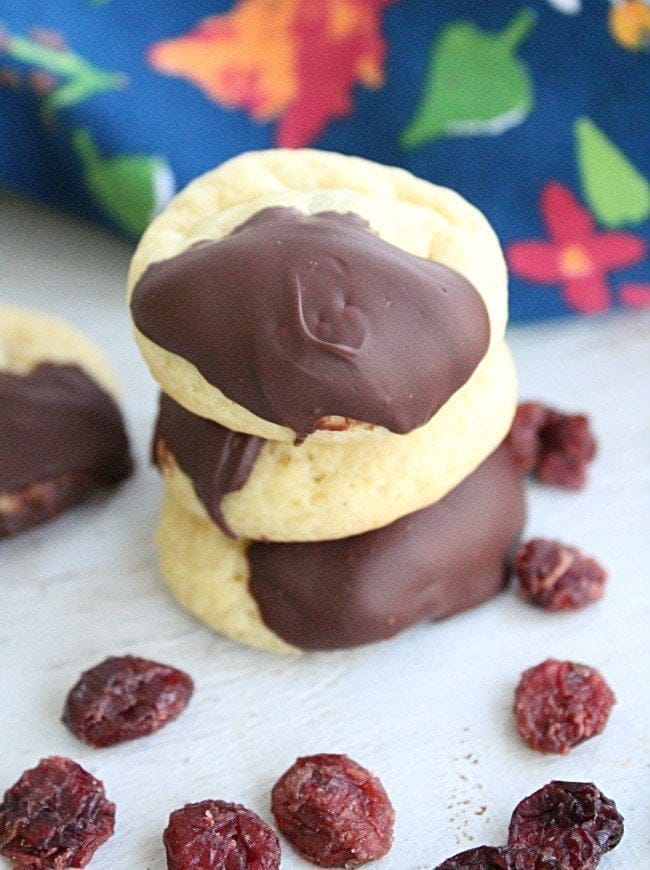 Cranberries!
A Thanksgiving staple.It's usually served at a million different dinners this Thanksgiving. In a million different varieties.
So…why not cookies? They are so much more fun than the canned jellied version. 😉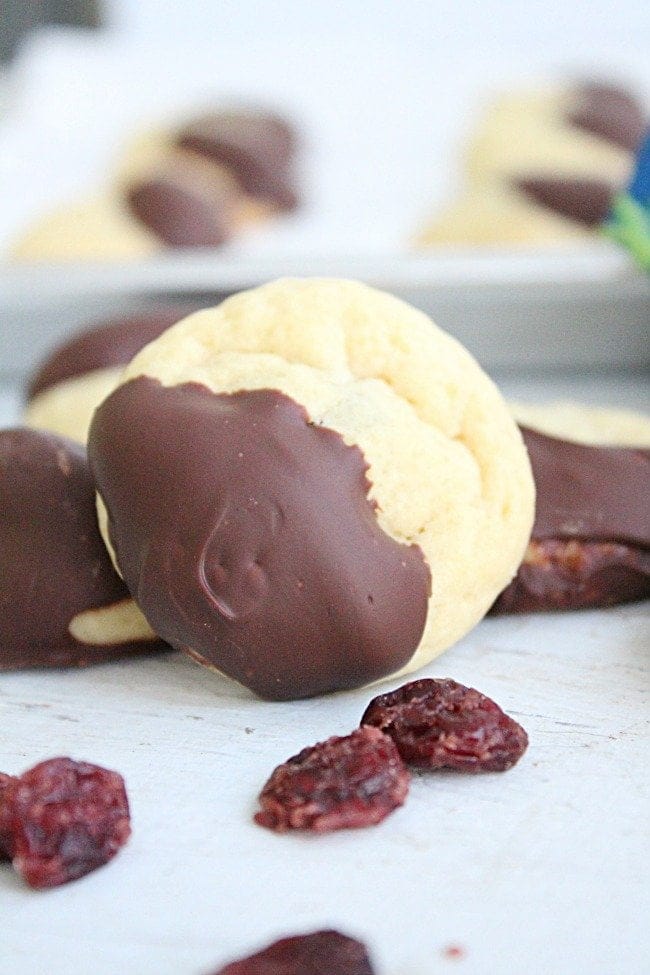 Supplies + Ingredients for Your Cranberry Sugar Cookies:
Flat rimmed baking sheet + parchment paper or slip mats.
Electric mixer + mixing bowl
Flour.
Baking soda + Baking powder.
Butter.
Egg.
White sugar.
Vanilla.
Dried cranberries.
Chocolate chips.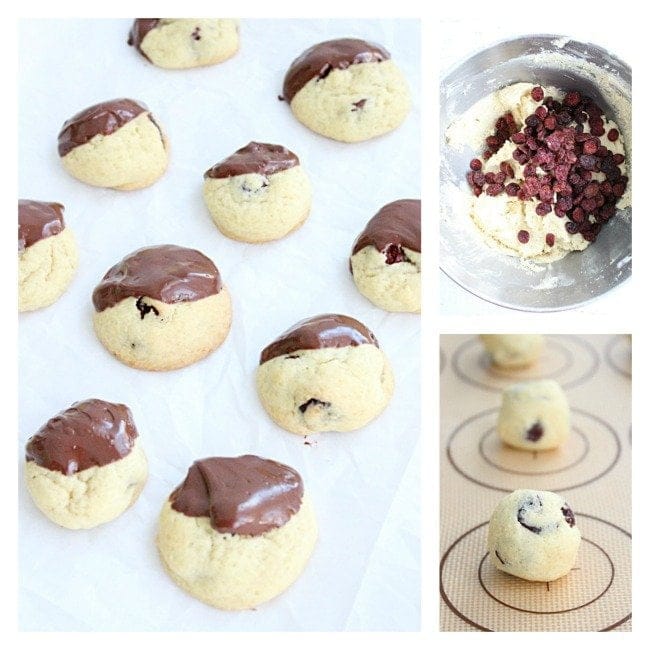 A few recipe notes:
If desired, you can mix the dough, then, refrigerate until you are ready to use. Just remember to cover the bowl before refrigerating.
Dark chocolate chips can easily be used in place of regular chocolate chips.
Make sure your butter is softened before using..it's so important! It helps give the cookies their soft texture.
You can simply leave the cookies on the counter top after dipping in chocolate to set. This should take about an hour. If you wish to speed up the process, place them in the refrigerator for 10-15 minutes.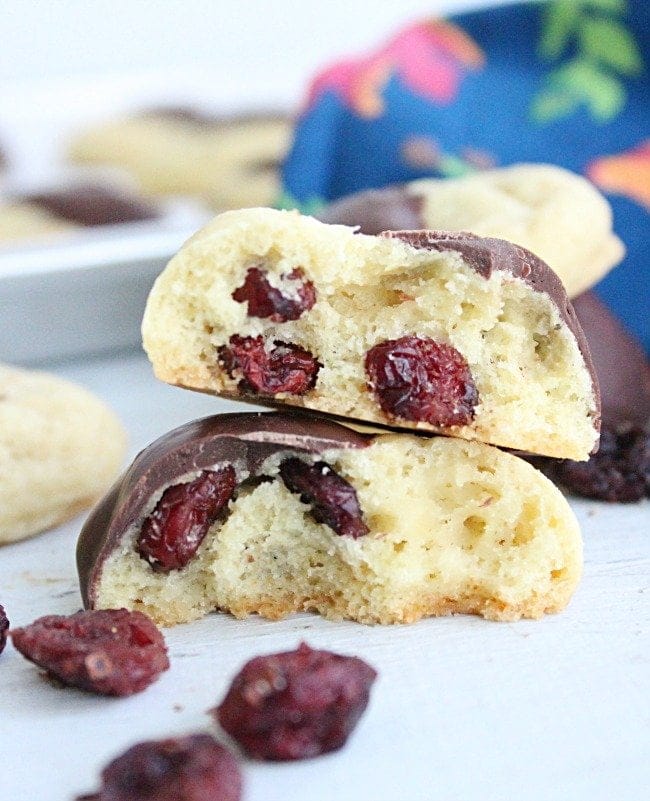 More Amazing Cookies for Your Holidays: