The classic side dish made easy! Sweet corn, cheddar cheese and creamy sour cream make this dish delicious and simple to throw together. Cornbread casserole is great for your holiday menu and your weekly dinner menu.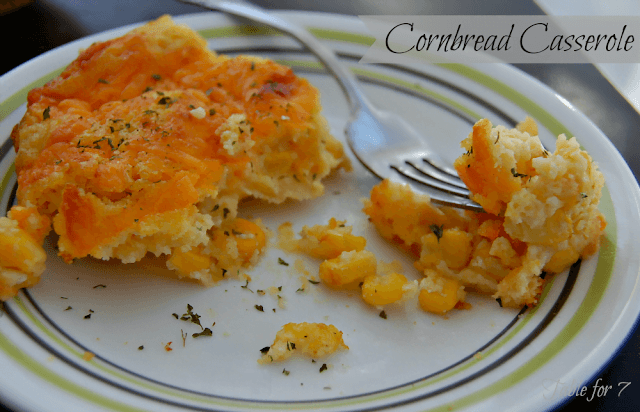 Do not be alarmed. Do not.
There are….vegetables in this dish. Yes. Vegetables.
Yes, you are on the correct blog. (if you are looking for mine, otherwise, you may be on the wrong one, but, please, stay..lots of good stuff here!)
OK,so, just one vegetable and cheese and bread. Because, that is one of the few ways vegetables will be consumed by me.
Veggies are not a friend of mine. Corn is though! Yellow veggies as a group are OK with me. Green? Not so much.
I blame my parents.(yes, they are aware, my mom just say "eh, what can you do?) You see, as a child, I was forced to eat my veggies before leaving the dinner table. I can still taste the cold, plain, brussels sprouts. Friends,they are not good. 😕
This is much better! Crunchy cornbread, creamy corn and topped off with some perfectly lovely cheese. A great way to eat some veggies.