An easy, adaptable salsa with the great taste from Chili's restaurant!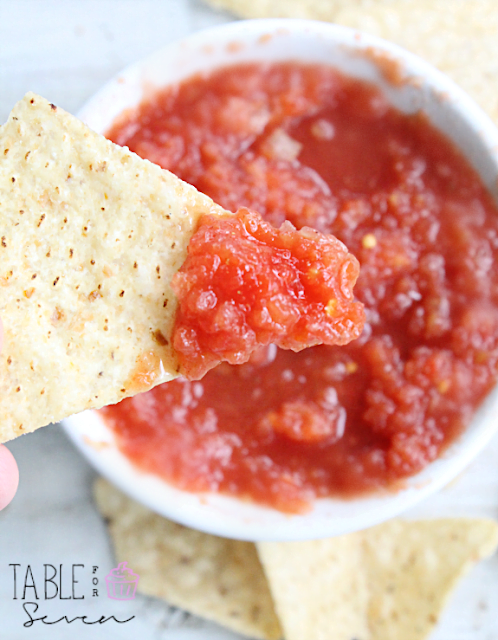 Ingredients Needed:
Canned whole tomatoes
Yellow onion
Jalapenos
Cumin
Lime juice
Sugar
Garlic powder
Salt
Tomatoes: I opt to use canned tomatoes for this salsa. It's just easier for me. However, of course, fresh tomatoes will also work.
Onions: I do, however, use a fresh onion. But, in a pinch, I have used dried minced onion..it works just great!
All The Other Tastes: Feel free to increase/decrease everything else in this to match your taste preference.
Recipe Notes:
Store any leftover salsa in a covered container/jar in the refrigerator. Use within a week or two.
A food processor, stick blender or standing blender will all do the job when mixing this.
Put Your Salsa To Work: