"Have your favorite ice cream and enjoy it too, on a budget. This Copy Cat Ben & Jerry's Cherry Garcia Ice Cream is simple to whip up, and our no churn recipe means you don't even need and ice cream maker. Silky smooth, creamy soft serve is studded with chopped sweet, dark cherries and chunks of dark chocolate."- 4 Sons 'R' Us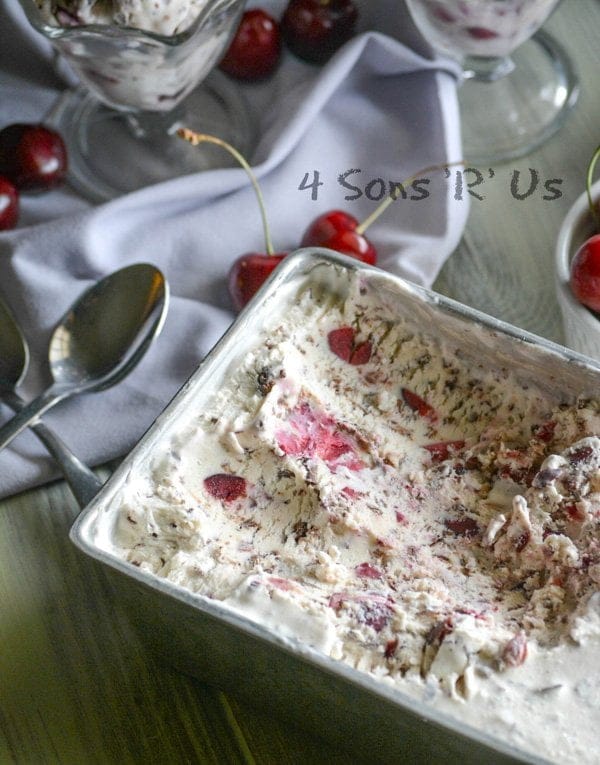 As mentioned a few weeks ago, we traveled to Vermont last spring. We fell in love with Cabot Cheese and of course, Ben & Jerry's Ice Cream.
We went on the whole tour and then, got to sample some of their amazing ice cream. It was soooo good. So, you can imagine my excitement when Meaghan at 4 Sons "R" Us sent me this recipe to share!! Yay!
This ice cream looks amazing and it only need 4 ingredients. You also do not need an ice cream maker to prepare it. 👍
Don't miss it-
You can also find 4 Sons "R" Us at: