An easy dessert or fun snack! Your favorite popcorn made with the classic combo of cookies and cream
Popcorn. The ultimate snack food, right? It's so addicting.
Add some Oreos and it gets even better.
This snack is so simple. It's just 3 ingredients. Yes, awesomeness.
The sweet/salty combo is the best ever. Also, again,it has Oreos. Which, by itself, is the perfect snack food. But, add it to popcorn?
* sigh * Lovely stuff.
Be prepared to eat many bowls!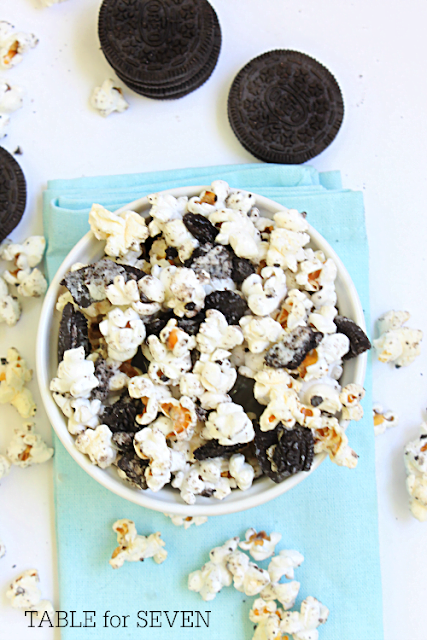 How to Make Homemade Microwave Popcorn: