Chocolate, fudgy brownies with a cookie dough filling and chocolate frosting!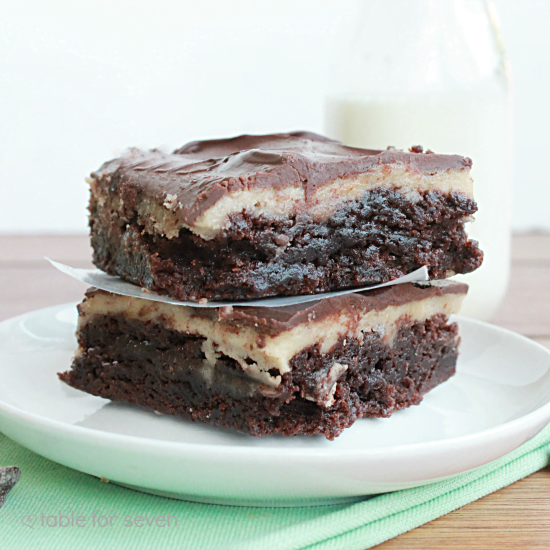 It's been a bit tough getting any type of dinner/main dishes photographed since our move.
At our old house, I knew my cutoff time to take photos before the sun went down and still not have to make dinner at 1 in the afternoon. I had a spot set up on our three season porch that worked out great. This house has been a different story.
My old cutoff time is null and void at this point. The lighting is totally different at different parts of the day. We've had some tasty new dinners, but, clear photos weren't possible at all.
So, yeah, a little frustrating.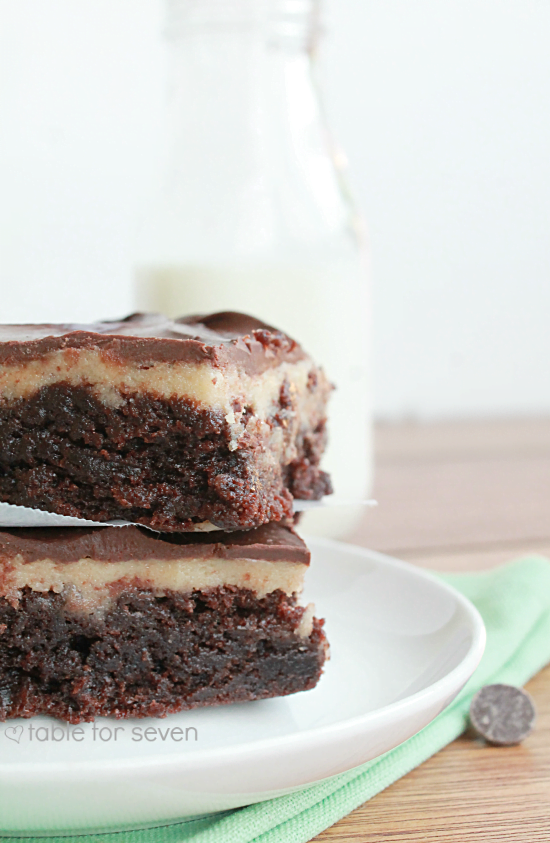 I'm going to keep at it. But, for now, we are going to have some desserts here at the blog. Yep, a bunch. Desserts are good, right? You guys love desserts! Also, desserts are perfect for 1 in the afternoon 🙂
Today's dessert is brownies. Good ole' brownies topped off with cookie dough and chocolate frosting.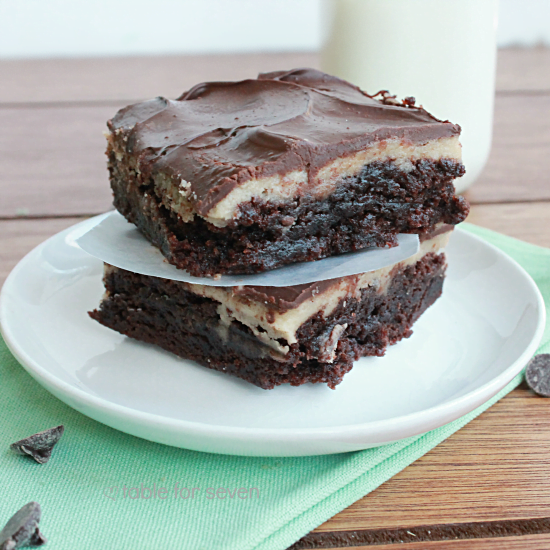 These are seriously to die for. I made them over the weekend and my family was fighting over them. They are incredibly fabulous and will be perfect for that holiday party you have to bring something to.
I stuck with a basic boxed brownie mix for my base (yes, lazy), but, you can use your favorite fudgy brownie recipe that will work for a 9 x 13 baking dish.