Rich,buttery bars made with cookie butter and then, drenched in a smooth chocolate ganache.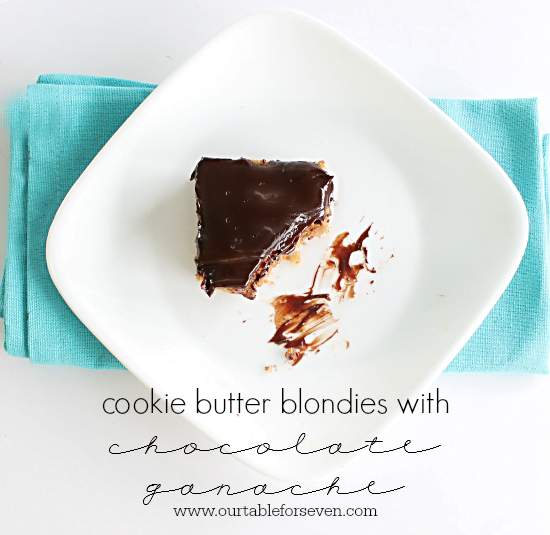 Many weeks ago, I snagged a jar of cookie butter from the grocery store.
My first recipe trying it out involved bananas and ice cream. It was not a success. The cookie butter itself is amazing. Like, eat it with a spoon right from the jar, amazing.
However, my ice cream was a bust. Kinda gross actually.
So, before, my 13 year old inhaled the entire jar on her own, I put it to even better use with these blondies. I must say, great decision on my part!
Cookie butter + Chocolate topping = Best Dessert Ever.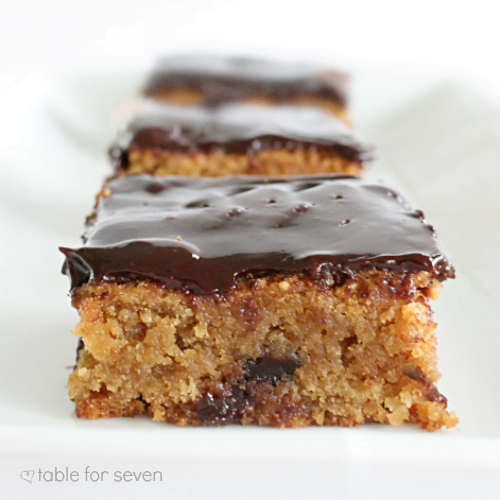 They are smack-you-in-your-face-delicious. Be prepared to eat several of these at a time. Half of my pan went to Mr Plain's work. They were just too tempting to keep in the house any longer.
Now, these are some rich, buttery bars. Be sure to cut them on the small size or they may just be a bit much for you. Of course, you could slice off a nice, big, bar and dive right into them too.
Your choice. 😉