Soft, sugary doughnuts made with eggnog! Just right for the holiday season.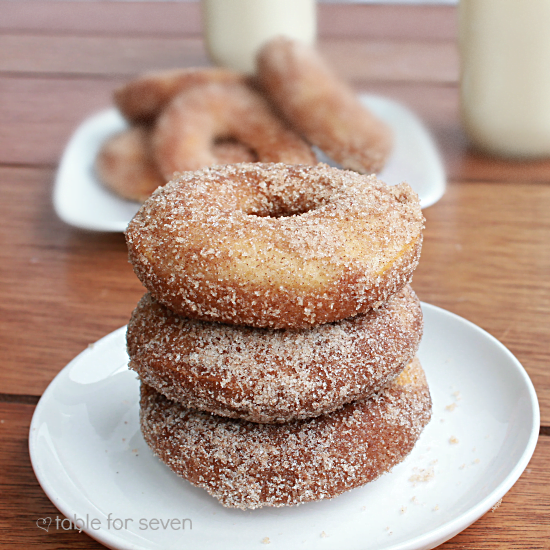 Merry Christmas Eve friends!
Well, tomorrow is the big day. Are you ready? We are pretty set. Except for one present that is stuck in transit via post office.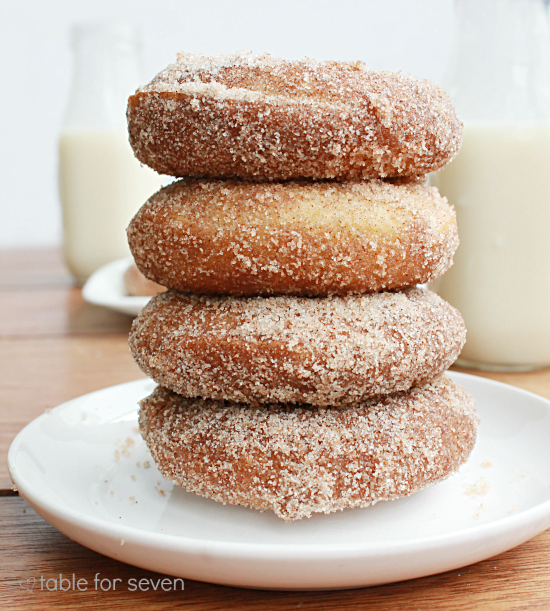 Yeah, kinda annoying. We ordered it in plenty of time, but, it's taking perhaps, the longest trip ever from New Jersey. It's been nearly 2 weeks and it's not on back order. I'm beginning to think it's coming via pony express. If it doesn't arrive, a trip to Target has got to be worked into my plans today.
Finger crossed that does not need to be done!
For our last post before Christmas, we've got doughnuts for you guys!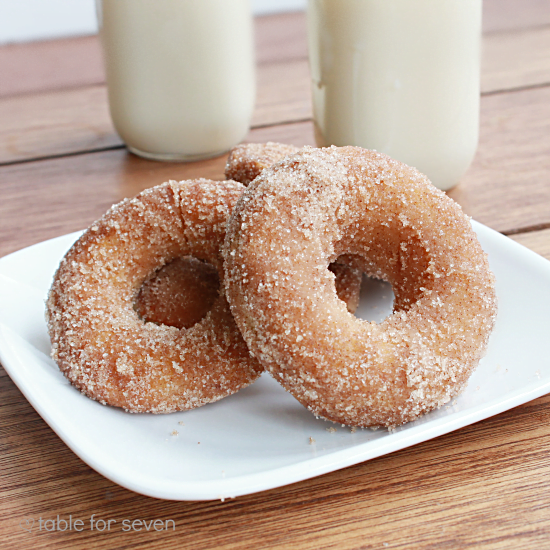 Oh..these are beyond delicious. Soft, sugary, and all mixed in with the great flavors of eggnog and nutmeg. They are dreamy. A perfect addition to your Christmas breakfast or dessert.
Have a safe and Merry Christmas.